stress
Does Vacation Relieve Stress?
We all know that age-old saying that going on a vacation is just what the doctor ordered when it comes to stress management, but how many of us understand precisely what is at play here - and why?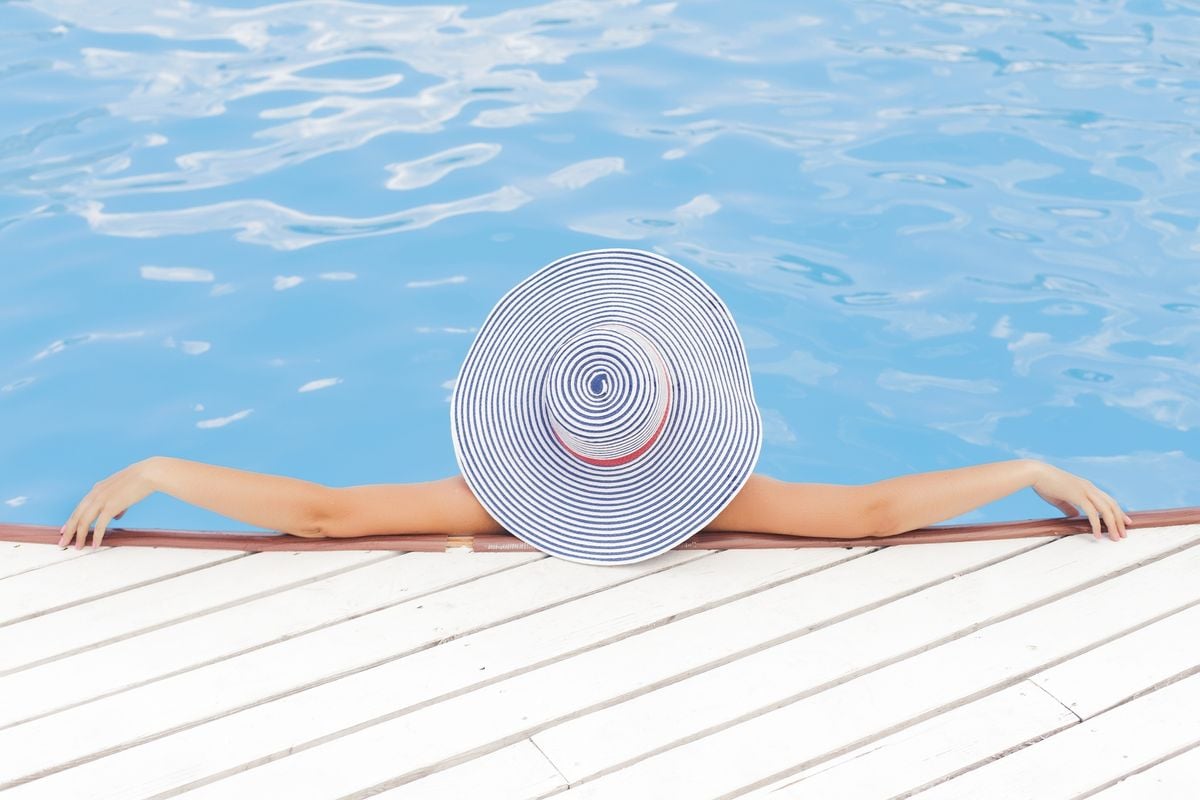 Image: PxHere
We all know that age-old saying that going on a vacation is just what the doctor ordered when it comes to stress management, but how many of us understand precisely what is at play here - and why?
Let's start with the national picture, shall we? I'm sure that most of us need no proof that Americans work harder than anyone else in the industrialized world, but research continues to illustrate this nonetheless.
'The no vacation nation'
According to the American Institute of Stress, a third of people report feeling extreme stress, over three-quarters of people experience stress that affects their physical health and almost half of people have trouble sleeping because of it. It's no secret that Americans are more anxious than ever. But when we look at the other side of this coin, this is hardly surprising. Indeed, not only do Americans work longer days and retire later on in life, but they take fewer vacation days, too. According to CNN Travel, a 2018 study found that an astonishing 768 million vacation days went unused in 2018. (Gulp.)
Perhaps it has something to do with the fact that America is the only developed country globally that has no national requirement for paid holidays. Perhaps not. Either way, it's the perfect storm, if you will, for stress - and serious physical associated conditions - to thrive. Indeed, according to the World Health Organization, work-related diseases and injuries were responsible for the deaths of almost two million people in 2016, citing that the majority are related to respiratory and cardiovascular diseases.
Of course, taking time off from work is an absolute necessity to help relieve some of the stress you might be feeling - particularly if that stress is work-related. And, of course, no one is saying that you have to book a flight and fly across the world (or even the country!) to recharge fully (although we will come back to this a little later!). A vacation day or - even better - week, even if you choose to spend it at home, is going to work wonders in reducing your stress levels, as long as you actually switch off from work for the duration of the break (and yes, checking your emails on your phone still counts!). Folding in some regular breaks where you are simply not even thinking about work is critical to disconnecting properly and, subsequently, reaping the rewards.
Benefits of going on vacation
So, yes, at the very least, you should be ensuring that you take all the vacation days you are owed in a timely manner. However, going a step further and actually booking that vacation you've been dreaming about (even if it's just somewhere else in the country) will infinitely multiply the benefits of reducing stress. Here's why:
You'll get a dopamine hit. As well as forcing you to take a break from the stressors in your life, doing something that makes you happy releases a boost of dopamine - the feel-good hormone. So, whether your dream vacation includes mountain climbing, scuba diving, sunbathing, or all of the above, you can rest assured your brain will thank you for it!

It's easier to disconnect from work. With technology available at the touch of our fingertips, it's harder than ever to truly switch off from the 9-5. But when you're 'forced' into a different time zone, you may just find that you're simply unable to 'hop on a Zoom call' or 'quickly answer that time-sensitive email.' You're on vacation - someone else will take care of it (whether you like it or not!).

Your relationships will improve. It's not only work that can cause stress to soar. All relationships are subject to levels of antagonism, whether in whose turn it was to stack the dishwasher or why the kids just won't eat that family dinner you slaved over for hours! Giving your relationships a new space - one where responsibilities are few and far between - will help reset the equilibrium. In fact, "a study by the Arizona Department of Health and Human Services found that women who took vacations were more satisfied with their marriages," according to Allina Health, so if any husbands are reading this … #justsaying

You can chase the sun. Endless studies point to the benefits of the sun on our mood and stress levels.

Natural environments are associated with good health. Just being outdoors, whether on a beach, in a forest or up a mountain, has been shown to promote good health and wellbeing.

Your physical health will improve, too. Because stress can contribute to both heart disease and high blood pressure, by taking steps to manage your stress levels, you're also protecting yourself from severe physical conditions, too. One study found that the risk for metabolic syndrome (a cluster of conditions that increase the risk of heart disease, stroke and type 2 diabetes) decreased substantially with each vacation taken.
It's certainly something that Jo Threlfall, Head of Digital PR at Embryo, found when - following a tough pandemic - she just had to get away. "Booking a trip to Croatia gave me the time to detach and reset," she tells Tripening exclusively. "I went through a tough break up, moved to a new city on my own and had to process a lot of things coming my way, so getting a plan after I moved on from past life was a great way for me to celebrate my success and the new opportunities that came into my life.
"Croatians are very chilled out people, and I definitely took note of their mantra while on my travels as the people had a very 'let it go' and lived in the present attitude to life. This resonated with me so much on my trip that I got a print from a local artist saying, 'let go'!
"Being by the clear sea and surrounded by nature helped me unwind and be present. I detached myself from social media and had time to connect with people again. I met some amazing people, who I'm still in contact with, who helped me let go of stress and worries that really didn't matter.
"I also missed traveling and being able to see other parts of the world as it helps me reset and get back on track and hit my goals."
There is, however, a caveat to all this: Booking your vacation in the most stress-free way imaginable. That's because data from the Netherlands has shown that the benefits of a break are outweighed by moderate-to-high travel-related stress, which is hardly surprising when you factor in the oft-astronomical costs and complicated logistics thrown in for good measure.
How to book a stress-free vacation
Plan in advance. The more time you have to get everything organized, the better. (Not to mention the associated benefits of the excitement and build-up of planning a vacation!)

Go as far away as possible. For reasons we've already discussed.

Ask for help. Whether from a travel agent or (cough cough) all-in-one trip building platform, there are endless resources to ensure you're not drowning in details.
Fortunately for you, you're already in the right place to start building your trip in the easiest, most cost-effective way possible. What a relief! So, what are you waiting for? Go, go, go!