helicopter tour
The 5 Best Helicopter Tours In The USA: Part 2 - Las Vegas
Spending time in Las Vegas and NOT doing a helicopter tour would be an almighty sin - and not the coveted type the city is known for, either! Here's everything you need to know: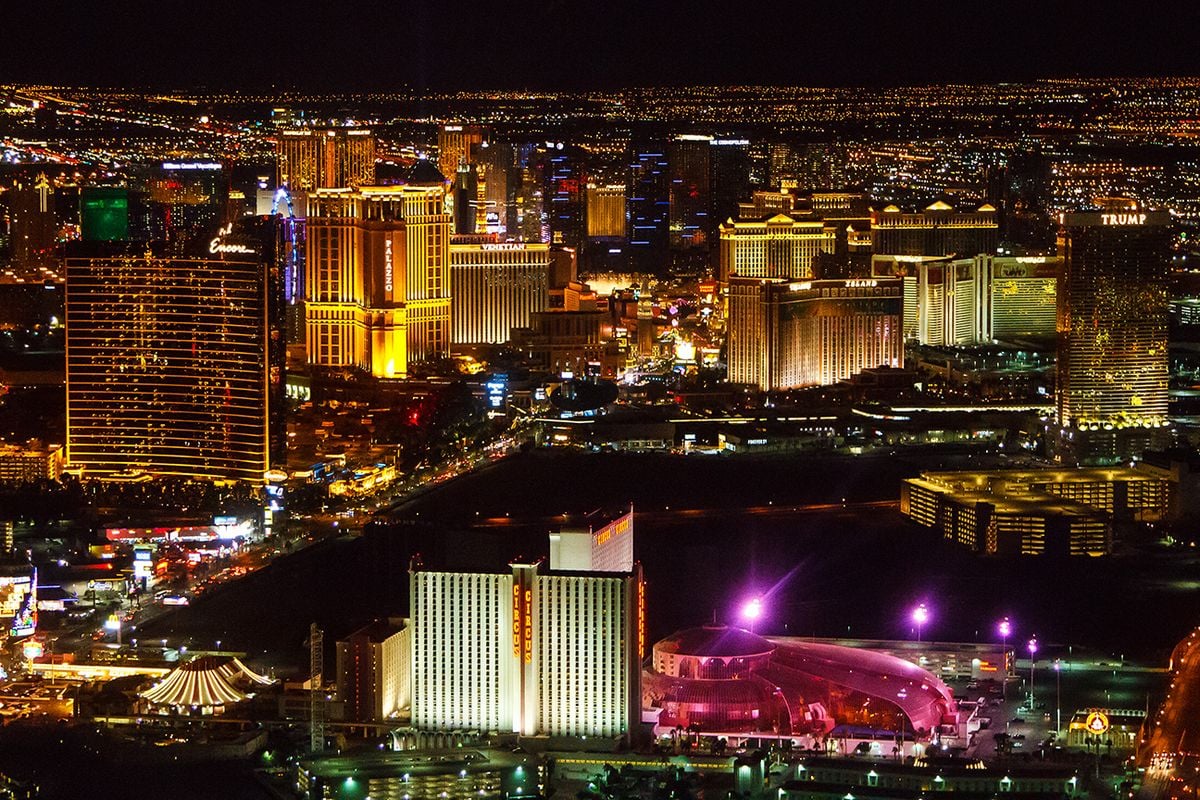 Image: James Marvin Phelps, Flickr
Spending time in Las Vegas and NOT doing a helicopter tour would be an almighty sin - and not the coveted type the city is known for, either! Here's everything you need to know:
Q. Are Las Vegas helicopter tours worth it?
Unless you consider a bird's eye view of the Strip's incredible casinos, phenomenal fountains and world-class hotels, and the immense Grand Canyon a bit 'meh' (as if, right?), then you better believe it!
Encased by the natural beauty of the desert, the neon animation of the Strip looks all the more magical from up high, while the great expanse of the Grand Canyon is no better witnessed than from this vantage point, either.
In short, if you're heading to Vegas, you absolutely MUST book a helicopter tour (but you already knew that, didn't you?).
Book a Las Vegas helicopter tour of the Strip here
Q. How much does it cost?
Depending on the type of package you're after, you're looking at anything between $145 - $500+. A 15-minute Las Vegas Strip helicopter tour, for example, will set you back $146, while a deluxe helicopter tour to the Grand Canyon West Rim - complete with time to explore it on land and walk out on a glass-bottom walkway, starts from $534.99.
Q. What are the best times to take a helicopter tour in Vegas?
If your helicopter tour is of the Grand Canyon - and you want less turbulence, lower temperatures and sensational views - you should aim for early morning. Be warned, however, that morning tours are popular and book up fast, so don't leave it too long!
In terms of seasons, fall to spring are popular times for helicopter tours here because of milder temperatures, and the Grand Canyon can get HOT in summer. If you've got a summer trip booked, consider touring the South Rim instead, as due to its higher elevation offers slightly cooler temperatures. Fall is not only a great time because of the weather, but there are far fewer tourists at this time of year, too!
The advice is very different for the Strip - as you might imagine! If you want to experience the whole glitz and glamor - complete with neon lights - it can only be a Las Vegas helicopter night flight - helloooo, sunset tour!
Q. What should I wear for my Vegas helicopter ride?
Again, this very much depends on when you come. Grand Canyon's South Rim is 7,000 feet above sea level, meaning snow in winter and cool nights even in summer. Weather is more variable in spring, so you should come prepared for a variety of climates - layers are always a good idea, as is a light, waterproof jacket, as the occasional flash rainstorm can occur.
Due to its increased elevation, you're also more exposed to UV rays, so always wear sunscreen and bring sunglasses and hats. Wear sturdy, athletic footwear if your tour includes time to explore the Grand Canyon on foot.
Q. Are helicopter rides in Vegas safe?
The short answer is yes, as local tour operators - most of which are part of large commercial operations - must adhere to stringent Federal Aviation Administration (FAA) requirements. Helicopters are also maintained regularly and pilots are highly trained. If you're concerned, check with your provider that they tick all the necessary boxes and ask them any questions you may have.
Q. What is the best helicopter tour in Las Vegas?
You can't go wrong with Maverick Helicopters - one of the most popular providers in Vegas - especially for a tour of the Strip, which you can book here. If you like the sound of combining a boat and helicopter tour of the Grand Canyon, we recommend Grand Canyon Scenic Airlines, which you can book here.
Q. Why book with us?
When it comes to a helicopter tour, it's not enough to just find a company with the lowest prices (although, on that point, we do offer some of the most competitive pricing available!). You also need to feel as if you're in safe hands with a trustworthy partner and - having been around since 2019 - we know what we're doing!  
Other benefits include free cancelations (up to two days before your tour) and our Live Chat feature, which is active 24/7, meaning no matter what time of day you reach out to us, someone will take care of you.
Tripening is an Amadeus, Google, Stripe, Viator, TUI, TravelGateX, AITA and Bókun partner, so if it's a trusted ride you're looking for, you've just found it!