museum of modern art
How Much Are MoMA Tickets? And Other FAQs
If you still haven't been to the Museum of Modern Art ... what are you waiting for? Click here for everything you need to know!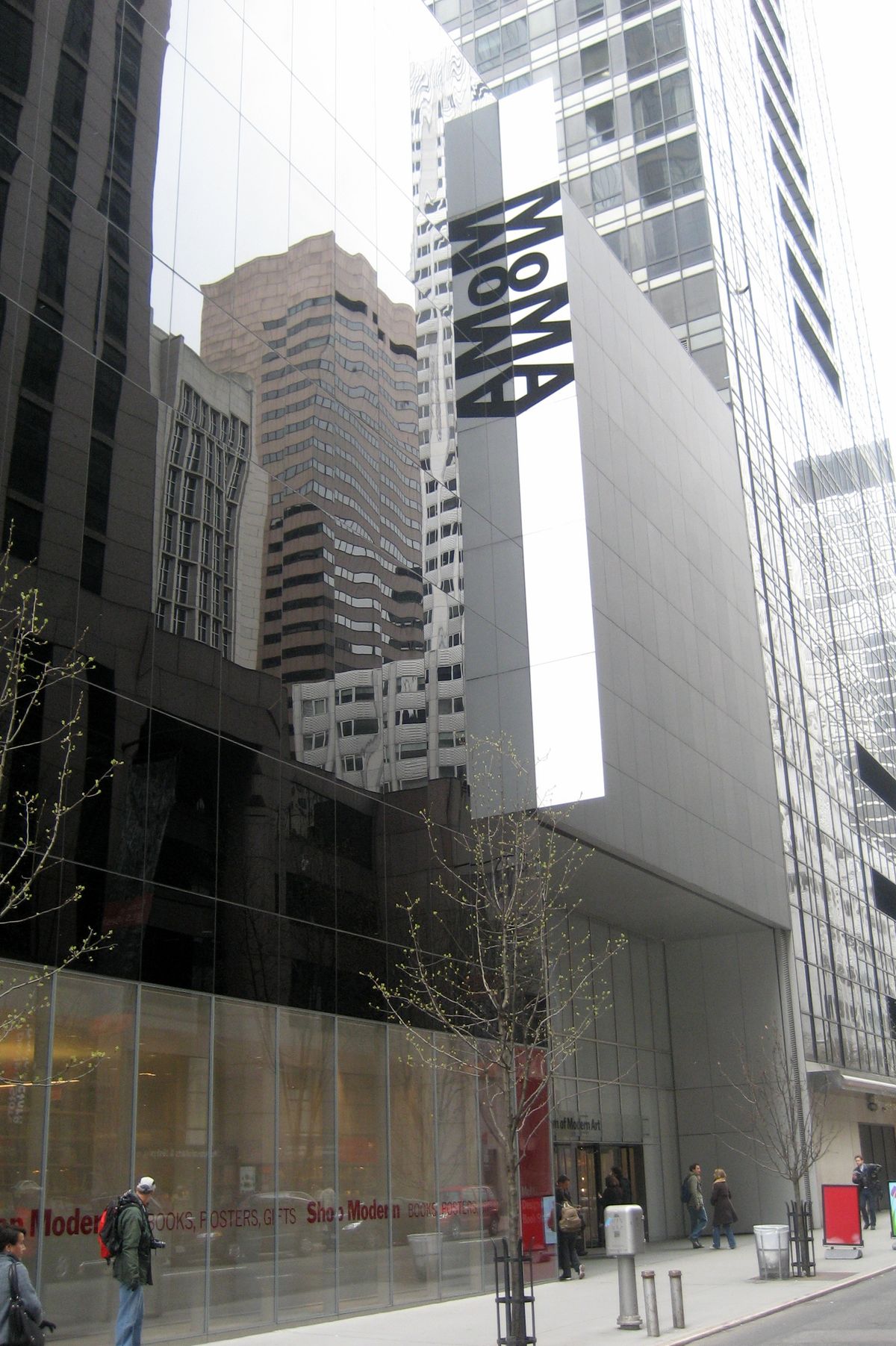 It's hard to believe that the $450 million expansion of the Museum of Modern Art (MoMA) predated the pandemic by just a couple of months, meaning it still probably hasn't reached as many people as it might have done otherwise. But - now that the world is pretty much back to normal - it's the perfect time to get acquainted with what is arguably one of the most famous museums - and the foremost collection of modern and contemporary art - in the world.
What is the MoMA in a nutshell?
Open since 1929 and housing an extensive and evolving collection of almost 200,000 pieces, including artists such as Picasso, Van Gogh, Frida Kahlo and Andy Warhol across famous works of architecture, design, painting, sculpture, photography, books, catalogs, film, electronic media, jewelry and furniture, the MoMa - and its second branch, MoMA PS1, which focuses on contemporary art - is an essential Big Apple visit.
It was the first institution in the United States to devote itself exclusively to modern art.
Why should I go?
Well, in case we hadn't already covered that adequately … it is, quite simply, an iconic spot for art enthusiasts worldwide. Spanning six floors of art galleries over two centuries, you'll get an in-depth, immersive experience like no other.
What does it cost?
Tickets are $25 for adults, $18 for 65+, $14 for students and under 16s get free admission. Your access covers admission to all movie screenings and special exhibits at MoMA that day and MoMA PS1.
You can also see everything on the ground floor without buying a ticket, such as the MoMA sculpture garden, a Paris subway entrance and two free galleries.
We strongly recommend getting a fully-refundable skip-the-line ticket, giving you immediate access to the museum, a free audio guide and 14 days to visit the MoMA PS1! It's the cheapest, most convenient way to get the most out of it. Get your MoMA tickets here.
You'll also find the MoMA included in several tourist attraction discount passes, such as the NYC Explorer Pass and New York Pass, which give up to a 50% discount.
How do the tickets work?
You'll get a timed entry ticket (in half-hourly increments) and must be in the line at least 15 minutes beforehand.
All MoMA tickets are digital, meaning you don't need to print anything out.
When's the best time to go?
MoMA: Open seven days a week and 363 days a year (closed on Thanksgiving and Christmas), the opening times are:
Sun - Fri: 10.30am - 5.30pm
Sat: 10.30 - 7.00pm
On a typical weekday, you can expect the museum to be less crowded between 10.30am - 12.00pm and 3.00pm - 5.30pm. Tuesdays and Wednesdays are the busiest days, while Mondays are for members only.
On Saturday, go before noon or after 5.00pm.
MoMA PS1: Closed on Thanksgiving, Christmas and New Year's Day.
Thurs - Mon: 12.00pm - 6.00pm
Sat: 12.00pm - 8.00pm
How do I get there?
The main entrance of MoMA is on West 53rd Street between Fifth and Sixth Avenues.
By subway:
Take the E/M line to Fifth Avenue/53th Street Station
Take the B/D/F/M train to Rockefeller Center Station (five-minute walk)
B/D/E train to 7 Avenue Station (five-minute walk)
F train to 57th Street Station (five-minute walk)
By bus:
Take the M1, M2, M3, M4 or M5 line
By hop-on-hop-off bus:
The MoMA is located just a few blocks from several stops.
By car:
Two parking lots near the museum cost between $24-$35 for four hours. You must validate your tickets in the lobby.
MoMA PS1 is located in Queens.
By subway:
Take the 7 Local train to 33 St., Queens
Take the E/M line to Court Square - 23rd Street
By bus:
Take the Q32 from Madison Avenue
Take the Q60 from 60 St.
By car:
Park at the LaGuardia Commuter parking at $5 per hour.
Metered street parking is also available.
What's the security situation?
All bags will be inspected before entering the museum.
Items up to 11" x 15" x 5" are allowed inside but oversized items up to 14" x 22" x 9" must be checked by security.
Anything not permitted may be left for free in the coat-check room (as long as it's under the maximum allowance).
You can bring a phone and camera inside but cannot take any video recordings. Still photography is allowed in some galleries and exhibits.
How much time should I expect to spend?
With 30% more gallery space than before, the MoMA is bigger than ever, so if you want to see everything in one visit (and have serious stamina!), you should budget a solid four or five hours. However, if you're a dedicated art fan, you definitely won't be limiting this to a one-time thing - especially as they regiularly rotate collection displays - so an average of around two and a half - three hours should suffice.
What's best to see?
Ok - now we've got all the technical stuff out of the way, we can focus on what's really important: The highlights.
The MoMA has come a long way since the eight canvases and single drawing it started with in 1929.
The bulk of the collection is distributed between floors 2-5, as the first floor is mainly used as  a lobby and the sixth floor is reserved for special exhibitions.
Our must-sees are:
1970s - Present Collection. The second floor of MoMA is devoted to prints, illustrated books and audiovisual media.
1940s - 1970s Collection. Here you'll find Andy Warhol, among others! His Campbell's Soup Cans is one of the finest examples of Pop Art in the whole museum, while his Gold Marilyn Monroe - painted in 1962 when she died - is also here.
1880s - 1940s Collection. Frida Kahlo, Pablo Picasso, Claude Monet and Vincent Van Gogh, to name but a few! The Starry Night by Van Gogh - painted from his room in a mental asylum - is meant to depict his internal turmoil, the Self-Portrait With Cropped Hair by Frida Kahlo is a challenge to the stereotype surrounding women at the time and you can also find Monet's Water Lilies can here.

Sculpture Garden. Take a well-earned break with a cup of coffee in this oasis dedicated to Abby Aldrich Rockefeller, one of the MoMA founders, where her townhouse once stood.
Is the MoMA store any good?
In short - yes! You'll find everything from books and furniture to mugs and New York souvenirs. It's so popular it's even got its own website!
Where can I book?