ljubljana
The Best Travel Destinations For 2022: Slovenia
We're officially over halfway through the series - woohoo! This time, we take a look at what makes Slovenia such a fantastic place to visit: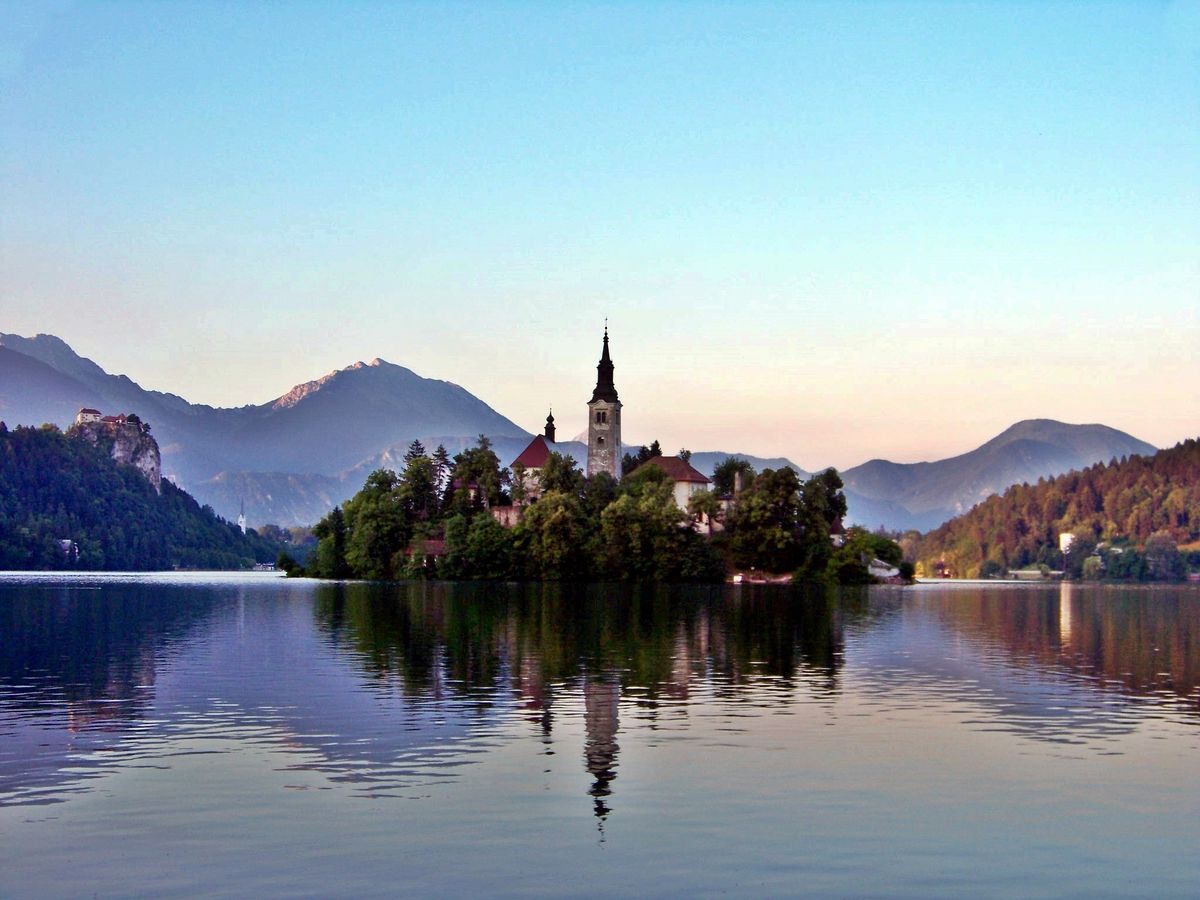 (Or The Seven Wonders Of The World, Part 4)
Image: Olle August from Pixabay
We're officially over halfway through the series - woohoo! This time, we take a look at what makes Slovenia such a fantastic place to visit:
The nature
Considering its small size, Slovenia packs a punch when it comes to nature. Between the hills and mountains, forests and coastal stretches, there's a diversity here to suit all. A special mention must be made of Lake Bled - a scenic body of emerald green water that epitomizes Alpine tranquility.
The activities
No matter when you come to Slovenia, there's a myriad of things for you to do. With more than 10,000 kilometers of trails - both hiking and cycling -  there's also an abundance of water sports, fishing and adrenaline-pumping adventures, such as paragliding, kayaking and jumping on the longest zipline in Europe.
The people
Slovenians are warm, friendly and hospitable people and - because many of them speak English - they will gladly sit and talk to you while helping plan your itinerary.
The sport
For a country filled with so many top athletes, you wouldn't expect anything less than a wealth of sporting opportunities, would you? Between the hiking, biking, skiing and watersports on offer, you won't be disappointed!
The spas
The perfect comedown from a day of extreme sports, you'll be spoilt for choice when it comes to the relaxation on offer here, thanks - in part - to the thermal waters that Slovenia is famous for. Incorporating these local ingredients into the treatments on offer in the plethora of natural health resorts and spa centers, you'll be perfectly pampered!
The history and culture
Of course, there is more to Slovenia than what can just be seen on the surface. With rich layers of historical castles - interlaced with an abundance of museums, galleries and other architectural gems - you'll be able to gain a true sense of the country from every corner. A few highlights include:
Celje. One of Slovenia's most ancient cities, the can't-miss attraction here is the huge castle which has taken center stage since the 14th century!

Ptuj. Boasts an impressive collection of historic architecture, including the Orpheus Monument, which dates back to Roman times.

Ljubljana. Come to the capital for castles, medieval squares, original Roman walls, the Tromostovje (three bridges that span the picturesque river), museums and dragons (yes, really!). Read more about that here

Piran. Once part of the Venetian Empire, this area still retains an Italian charm (well, 500-odd years will do that to a place, we suppose!).
The seaside
White sandy stretches, unique architecture, incredible art and charming cafés, the seaside towns of Slovenia have something for everyone.
Koper - one of Slovenia's oldest towns and a major port - deserves a special mention. Another place that was once part of the Venetian Empire, it offers breathtaking views of the city and an array of exciting activities to boot - you can, for example, even go truffle hunting here!
The caves
There are thousands of underground caves in Slovenia, of which only a tiny proportion are open to the public, but that's what makes exploring them so much better! Postojna Cave - one of the world's biggest and most beautiful cave systems - is the most popular, thanks to a jaw-dropping 20km of chambers, hallways and galleries - all with spectacular formations.
The food
Slovenia's emphasis on sustainability has done nothing to get in the way of its Michelin-starred restaurants - if anything, it's probably helped contribute to it! Food is a hugely important part of the culture here and you'll enjoy a varied taste of the traditional dishes on offer no matter where you are.
The wine
And what's good food without good wine? Slovenia ticks all the boxes - illustrated no less by the almost 30,000 (!) wineries dotted throughout the country. Head to Maribor to see the oldest vine in the world - having produced grapes since the 16th century!
Book a Taste of Slovenia Tour here
The hotels
And last - but by no means least - is the varied accommodation on offer here. After a five-star luxury hotel to complete the experience? No problem. Tempted to try a couple of nights at a campsite instead? You've got it. Willing to compromise on something in the middle? You can always spend time glamping instead!
When it comes to Slovenia, the only limit is your imagination!