Canada
Canada Sightseeing: 5 Must-Visit Places
Thinking about visiting and exploring Canada and don't know where to start? Here is a list of Canada's best tourist places to visit on your trip. Take a look!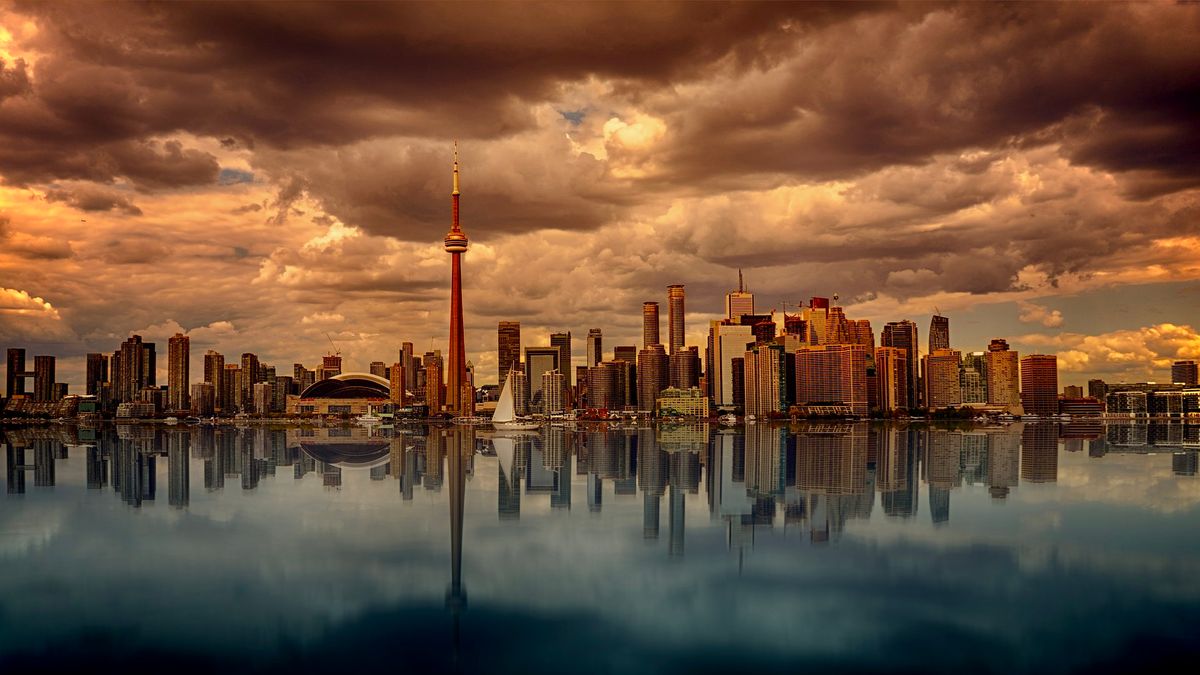 These Canada sightseeing attractions are proof that the country has a heart bigger than its size when it comes to satisfying the wanderlust of every tourist. No doubts, you will agree with us once you see these places with your own eyes. Be it the garden, lakes, or the cities, Canada has got all that it takes to make your holiday an interesting one.

Thinking about visiting and exploring Canada and don't know where to start? Here is a list of Canada's best tourist places to visit on your trip. Take a look!

Defining and beautifying the Toronto skyline, CN Tower is Canada's well known and most celebrated Icon. The tower is a symbol of Canada - an internationally recognized architectural design, an engineering wonder, and one of Canada's best tourist places for you to visit first.

Be it dining at the revolving and beautiful 360 restaurants, participating in edge walking on the glass outside, or just admiring the breathtaking view of the city from the top, you'll definitely have a swell time when you visit this place.

Each year, more than 1.9 million people visit the CN tower to enjoy all that it has to offer. So, do add it to your list of Canada sightseeing tours.

Things To Do:
Participate in the world's highest hand free walk
Dine at the award-winning 360 restaurant
Capture Toronto in all its glory from the top of the tower.


If there is one place you will find on every list of "best sightseeing places in Canada," it is the Niagara Falls. It happens to be Canada's most known natural attraction, and it is made up of three falls, The Horseshoe Falls, the American Falls, and the Bridal Veil Falls. It has the highest flow rate of any waterfall in the world, and it is opened 365 Days a year.

Things To Do:
Witness the remarkable waterfall
Unleash your gaming spirit at the Niagara falls-view casino resort
Make beautiful memories at the marine land
Enjoy a walk down Niagara's breathtaking Clifton Hill that leads to the falls and gorge

Location: Ontario, Canada. An hour drive from Toronto, along the American border.


The majestic Casa Loma is one of Canada's top tourist attractions sites. The elegance and grandeur of a home built centuries ago never cease to marvel tourists. The impressive gothic architecture and the fascinating history behind this castle makes it a top sightseeing destination in Canada for those that want to have a glimpse of the kind of life the wealthy lived in Canada over 100 years ago.

The villa has 98 breathtaking rooms, and each room has many stories to tell. Casa Loma is a must-visit for history lovers and those who wish to be a guest at a grand house.

Things To Do:
Tour the rooms in the castle decorated with enthralling furnishings.
Check out the 800-foot underground tunnel that connects Casa Loma to the hunting lodge stables.
Try out escape games based on actual historical facts about the castle, a blend of fiction and facts.


4. Banff National Park and Lake Louise

Banff National Park is famous for its peculiar colored lake Louise, glorious mountains, and unlimited outdoor activities. As Canada's first national park and third in the world, the park has a rich heritage as one of the mind-blowing mountain destinations. What makes this park more special is its easy access and nearness to the ample and pristine wilderness that showcases the beautiful Canadian weather.

People come from different parts of the world, determined to see the turquoise-colored water of Lake Louise while they spend time at the park too. However, some are surprised to see a lake completely covered with ice.

The lake Louise is always beautiful at all times of the year, but if you're determined to see the famous turquoise-colored lake, late June to early September is the best time for you to visit. The best way to, however, get to Banff National Park is by booking a tour, and your best bet in terms of safety and fun is to schedule a tour with (Insert Your company's name).


5. Polar Bears of Churchill, Manitoba
The small town of Manitoba is regarded as the "Polar bear capital of the world." Spend a day at Churchill getting to know majestic white bears, kayaking with smiling white sharks, and enjoying the beautiful sunset under the unbounded dancing sky. Experience the astonishing Canada's arctic on unique and fascinating adventures with lazy bear expenditures.

Things To Do:
Enjoy skating during the winter
Bowling
Kayaking with the Belugas in summer
View the northern lights
curling, etc.


There you have it, 5 top places to visit in Canada. Not only would you have fun while in any of these places, be sure to also learn some new things.