las vegas
Las Vegas Hotels Without Resort Fees
There's one part of Sin City that no longer has to be gamble - whether or not your accommodation carries an extra charge. Find out more --->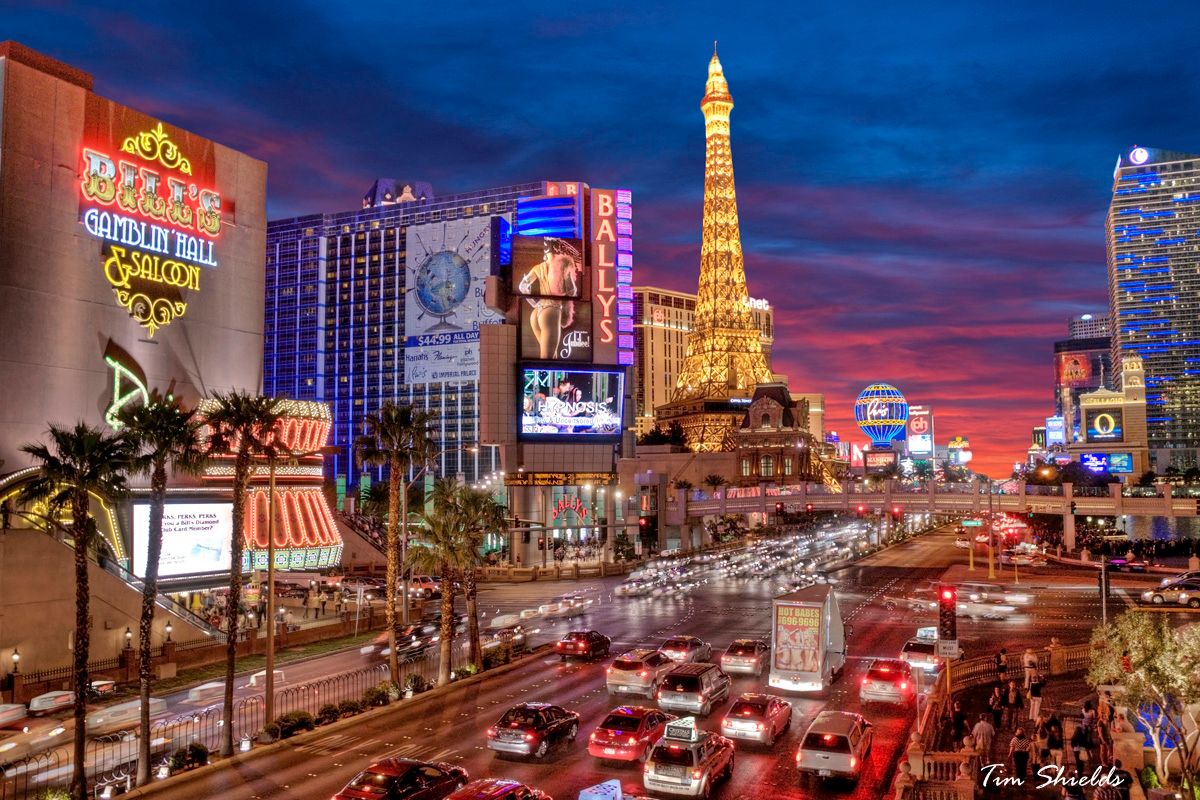 Image: Tim Shields, Flickr
When you book a trip to Vegas, you accept a degree of risk. Will you win big at the casino? Will you secure a good enough spot at the Bellagio fountains? Have you chosen the best attractions? (Psst ... our fave is Arcadia Earth Las Vegas!)
But there's one part that no longer has to be a gamble: Whether or not your choice of accommodation carries an extra charge.
Of course, we're talking about the dreaded resort fee. And - along with New York and Honolulu - Las Vegas is renowned for having the most expensive resort fees in the world.
What is a resort fee?
If you don't already know the answer to this, we applaud you. Big time. Because that means you have never faced the audacity of having to pay an extra charge on top of what you've already laid out for a hotel stay.
Perhaps you know it better as a 'destination fee,' 'amenity fee,' 'service charge,' 'admin processing fee,' or - our favorite - 'experience charge.' Either way, it is - bizarrely - something that is largely endemic to the United States.
Yep, that's right: Expect to pay an average of $25-$35 per night - sometimes even hitting as high as $45, depending on where you're staying - on top of the regular room rate, tax and tips for hotel staff. It's not called Sin City for nothing, hey!
Supporters of the resort fee - i.e., people working in the industry - will tell you this includes a range of 'perks,' such as internet access, entrance to the gym, telephone use and boarding pass printing. And yet … surely Wi-Fi is an indisputable standard, the regular room rate should automatically cover access to anything in the hotel and who even uses the hotel room phone or prints their boarding pass anymore? Tell us we're wrong: We'll wait.
The cynic in us (and most other critics/anyone not working in the industry) knows the ugly truth: That resort fees are simply a way for hotels to advertise lower rates on booking sites.
And it's not just the cheaper places that charge resort fees, either: To stay at the Cosmopolitan, you should expect to pay around $200 a night - plus a daily resort fee of $51. That's a 25% increase! Mind. Boggling.
When to suck it up
The bottom line is this: While undoubtedly annoying, resort fees are not always the be-all-and-end-all. By that, we mean if it's the choice of paying $35 extra on top of a fairly reasonable room rate versus somewhere with no resort fee but sky-high room rates, it's probably better to just pay the resort fee. But - unlike when you're playing poker - you can't go into it blind.
It also depends on what the purpose of your trip is. If you're planning to laze by the pool all day and work out by night, you may find the resort fee fair and cost-effective. If, however, you're going to be playing in the casino, watch a different show every night and burn the candle at both ends, having a significant charge added on for absolutely no benefit will sting.
Our top 8 hotels without resort fees
So, without further ado, allow us to point you to the best hotels in Las Vegas without resort fees:
Best Western Plus Casino Royale
Kudos to this one for being one of only two hotels on the Strip. So, if being in the thick of it without any extra charge is essential to you, this is probably the one.As well as offering free parking and Wi-Fi, there's a small, on-site casino, affordable food options, cocktail lounge, an outdoor heated pool and a 24-hour fitness center. Still, with such easy access to everything the Strip offers, you probably won't even utilize most of it.
Complete with flashing neon lights, this no-frills option is vintage Vegas at its best.
Rating: 3-star
Room price: Starts from $115
2. Travelodge by Wyndham
A budget, motel-style option that's also in an unbeatable location on the Strip, you can expect a no-frills yet clean and comfortable accommodation with free parking, Wi-Fi and a swimming pool complete with cabanas. Larger suites even have in-room balconies! Situated close to the MGM Grand, you can enjoy the casino without breaking the bank in sleeping costs. Cha-ching!
Rating: 2-star
Room price: Starting from $60
3. Marriott's Grand Chateau
Technically not on the Strip but at only 0.2 of a mile away, it's pretty darn close!
This one - offering standard rooms and two- and three-bedroom villas with kitchen and sitting areas - is ideal for families. The prime location also means you're within spitting distance of shops, casinos, restaurants and shows. (Be aware that there is no casino or slot machine on-site.)
Amenities include free Wi-Fi, two pools, a fitness center, a kids' activity center, restaurants and bars. Oh, and there are free activities here every day, such as Bingo, too!
Rating: 3-star
Room price: Starts from $167.50
4. Four Queens
The best location for downtown Vegas, this is one of the coolest offerings on the list without resort fees. Situated on the vibrant Fremont Street, you'll never be far from some epic nightlife, including the Fremont Street Experience, which features light shows, live music and fantastic food. Including a casino, a range of different eateries, an outdoor pool and a fitness center, choose between clean and comfortable premium rooms and suites with breathtaking views of Las Vegas Boulevard.
Free parking, air conditioning, coffee machines, in-room safes and public Wi-Fi included, too! What's not to love?
Rating: 3-star
Room price: Starts from $67
5. Club Wyndham Grand Desert
One and two-bedroom suites complete with a full kitchen are on available in this condo-style, Mediterranean-inspired experience with complimentary breakfast. You'll also have access to two fitness centers, three outdoor pools, an activity center, a spa, a hot tub, a movie theater, free parking, free Wi-Fi and a partridge in a pear tree!
Just five minutes from the Strip, you can choose to make the most of the tranquility of this non-gaming hotel or be in the thick of it - free shuttle trips to the Strip are available!
Rating: 3-star
Price: Starts from $125
6. Desert Rose Resort
Another condo-style option just two blocks off the Strip, this offers pretty much the same as Club Wyndham. Its proximity to OYO Las Vegas Hotel and Casino means you can get your gaming fix easily here, too or enjoy the family-friendly nature of the place! It even welcomes pets which is quite unusual for a hotel of this size.
With a clean pool (complete with a bar), two jacuzzis, fully-equipped kitchenettes, separate living areas, balconies, BBQ areas and a fitness center, this urban oasis in the heart of Vegas offers seriously good bang for your buck!
Rating: 3-star
Price: Starts from $105
7. Apache Hotel
One of the oldest Vegas hotels and a pioneer of the gaming that Sin City is known and loved for, this affordable boutique option was remodeled just three years ago and includes a substantial Gambling Hall and private rooftop pool.
Rating: 2-star
Price: Starts from $49
8. Hilton Garden Inn
A great choice if you're looking for a quiet stay. The comfortable rooms, excellent service and range of amenities including Wi-Fi, a pool, fitness room, a full-service restaurant, bar, room service, free parking and a free shuttle from the airport and to the Strip keeps travelers coming back time and time again.
Rating: 3-star
Price: Starts from $120
No matter which one you choose, you'll be leaving a winner no matter where the chips fall!


Read More: