las vegas
Our Top US Cities: Part 1 - Las Vegas
We're so excited to launch this new series, where we'll be focusing on our top US cities! First up: Brave the Las Vegas weather for a vacation like no other --->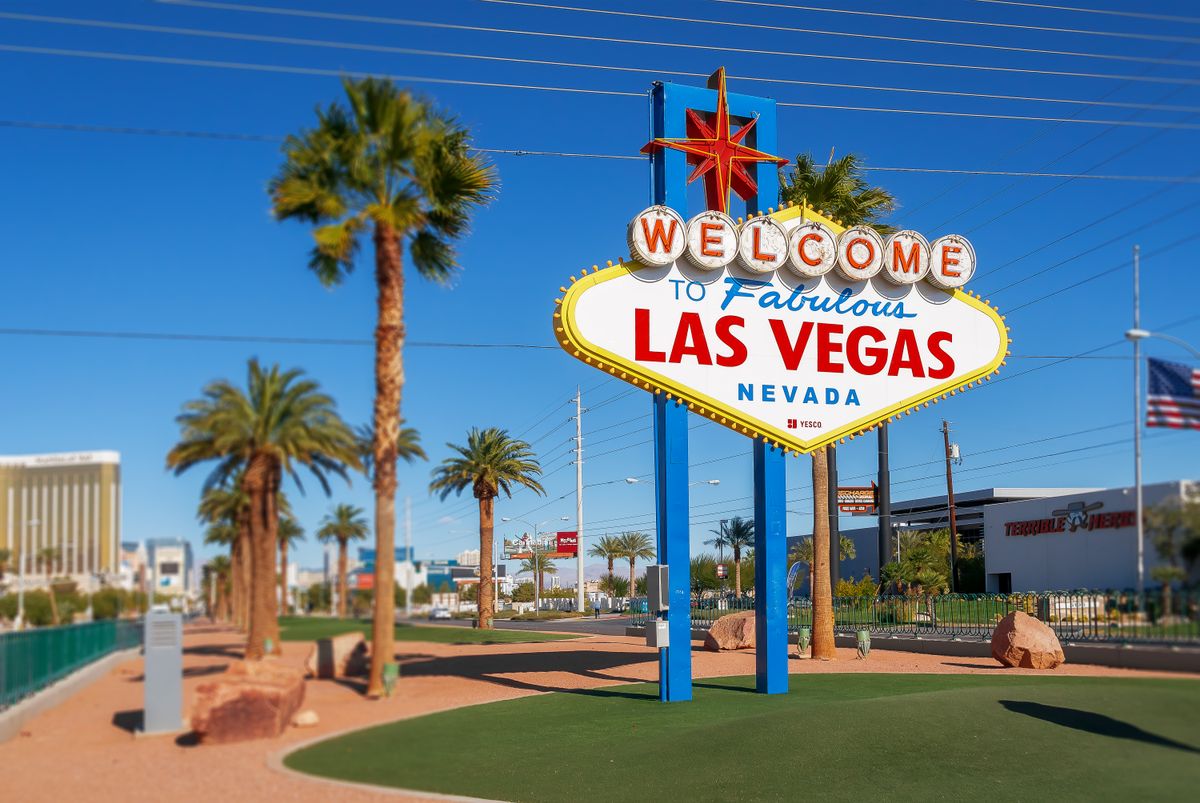 Image: pxhere
Following on from the success of 'The Best Travel Destinations For 2022' series, which is still in full swing, we're delighted to launch this sister series, where we'll be focusing on our top US cities to visit!
First up (and it couldn't really be anywhere else, right?) is Sin City itself: Las Vegas. (The only sin here will be not reading this … ba dum tss.) Check out what makes this one of our top cities in America (if not the world!):
The Hotels
The truth is, you can come to Vegas and just mooch around all the different hotels (and there are a lot of them.) Each themed differently and with oodles of stuff going on inside (all including world-class casinos - that obviously goes without saying!), here are some of our faves:

The Bellagio. Between the Conservatory (an airy horticultural oasis filled with seasonal sculptures of flowers, bridges, ponds and pavilions that retains its place as one of the city's top free attractions), the Bellagio Gallery of Fine Art, a two Michelin-starred restaurant and luxury stores, you could happily spend days inside the never-ending walls of the Ocean's Eleven hotel. And outside the walls? Its iconic signature fountains, featuring a dancing water and light show.

Caesars Palace. Holding court for 55 years, this old-school hedonistic hotel in the heart of Sin City boasts an atmosphere like no other. Swim in the Garden of the Gods pool, meander down the marble halls lined with glitzy Forum shops, attend a concert in the Colosseum and soak up the stardust reverberating through its walls. Well, would you expect any less from a hotel that's boasted both Frank Sinatra and Celine Dion as residents? We also highly recommend booking yourself in at the Bacchanal Buffet - said to be the best all-you-can-eat gourmet experience in the whole of Vegas.

The Venetian. One of our all-time favorites, you'd be forgiven for thinking you've actually stumbled into Venice here. With both indoor and outdoor gondolas that you can float down, an identical replication of recognizable landmarks amid costumed characters and gelato stands - all under an always blue and sunny sky - you can happily spend a day pretending you've hopped on a plane to this romantic European city. Side note: The Venetian is also home to Madame Tussauds!

The Wynn. Whether it's the 15 live-action cooking stands in the buffet, the world-class spa, the three-tiered pools, the epic nightclub or the luxury mall, The Wynn has held its own as one of the best places to stay in Vegas since it was built in 2005.

MGM Grand. With almost 7,000 rooms, 'grand' is a bit of an understatement here! Boasting a smorgasbord of both dining options and entertainment offerings, be prepared to be wowed.  

New York. A pocket version of the City that Never Sleeps, you'll see iconic landmarks such as the Empire State Building, the Statue of Liberty and Grand Central Station. Brave your way through the Big Apple Roller Coaster - themed after the yellow taxis - and gorge on hot dogs, pizza and ice cream from the plethora of food establishments.

The Mirage. It's not every hotel that can claim a rainforest in its atrium and a volcano that erupts three times an evening, but then not every hotel is The Mirage.

The Strat. You might be forgiven for thinking this hotel in downtown Las Vegas is something akin to a theme park, thanks to the four thrill-seeking rides at the top of the tower - including the SkyJump - a controlled free-fall from 829 feet! And if you're not keen on screaming for your life? You can still enjoy incredible 360 views from one of two observation decks. Book tickets here
Top hotels in one of the top US cities? Check.
Want a hotel WITHOUT the dreaded resort charge? Find out more here!
2. The Shows
A hige contributor to what makes Vegas one of the top cities to visit, it is, quite frankly, difficult to know where to start, and we could probably talk about this all day! So, in the interests of time and efficiency, let us namedrop just some of the residencies that have called Vegas home:
Elton John, Cher, Lady Gaga, Elvis, Bruno Mars, Christina Aguilera, Drake, Mariah Carey and Sting. And while it may have - once upon a time - been the calling for veteran artists with time on their hands, today it's one of the highest accolades for stars at the height of their careers.
(And that's without even touching on the incredible range of Cirque du Soleil performances and other non-stop entertainment offerings!) As well as the shows themselves, which are simply out of this world, you can rest assured that you'll enjoy a heavy dose of air con, giving you a reprieve from the oft-stifling Las Vegas weather.
3. The Tours
The Grand Canyon. The world's most famous canyon is well worth your time, and you can see it all in a day onboard a bus tour! Get comfy in a luxury motor coach, complete with a knowledgeable driver-guide as you pass through Joshua Tree before reaching the Grand Canyon West Rim, where you'll enjoy four hours to explore the area.

Hoover Dam. The fruits of 21,000 men who labored for five years during the Great Depression to build a dam on the Colorado River. This is engineering at its finest.
Book a combined tour of the Grand Canyon & Hoover Dam
Death Valley. Get ready for one of the hottest places on earth! Pack lots of water and supplies as you head to the driest, lowest and most scorching national park in the country. Book a private tour here

Red Rock Canyon. A desert park framed by towering crimson cliffs made from sandstone is another popular hiking and climbing spot attracting many. Trails range in length and distance, meaning there's something for everyone, and even if you're not into hikes, you can get intimate with the area in other ways, such as a self-guided e-bike tour! Early spring is a great time to come, owing to the temporary waterfalls.

Valley of Fire. A blazing mix of reds and whites covers more than 45,000 acres in yet another expanse of wilderness that invites you to hike or drive your way through the desert. Book your tour here

Mount Charleston. Las Vegas weather is something else (amiright?), so go grab yourself some much-needed respite from the soaring temperatures of the desert at this year-round destination capped with snow from November to March.
4. The Nightlife
Well, it's not called Sin City for nothing! A party town like no other, Vegas slays when it comes to nighttime fun.
A special mention must go to Fremont - a bar-hopping wonderland in downtown Las Vegas lit up in eye-popping neon lights - that never sits still, thanks to the kaleidoscopic mix of street performers, shops, eateries, clubs and casinos.
We'd say more, but you know what they say … what happens in Vegas stays in Vegas!
Here during the day? We recommend this Pop Culture Walking Tour of Downtown Las Vegas
5. The Sign
Well, you can't come to Vegas and not take a picture by the sign, can you? You'll probably even meet an Elvis lookalike who'll gladly take it for you (for a tip, of course!). Who said the king was dead?
6. The Mob Museum
Let your dark side come out in this remarkable replica of the criminal underworld that dominated the city for so long, set - brilliantly - in a former courthouse that housed the 14 Kefauver Committee hearings in the 1950s to expose organized crime. Provocative exhibits include a vintage electric chair and a speakeasy - complete with a full cocktail bar - which you may well need after interactively investigating nefarious activities such as drugs, prostitution and money laundering. A lot of fun to be had!
7. The Strip
Seemingly never-ending, a stroll down the strip is a rite of passage here - even in the insanely hot Las Vegas weather!
8. The Art
Downtown Las Vegas murals. Here you'll find an outdoor art gallery that has been covered with colorful and evocative paintings by street artists from all over the world since the Life is Beautiful Festival in 2013. Truly a wonder to behold.

Seven Magic Mountains. Another public art project that you've probably seen all over Instagram but absolutely must experience IRL. Consisting of seven boulder towers covered in bright, highlighter shades, its comment on the effect of humans on the natural environment makes it more than just a pretty face.
9. The Linq Promenade
An open-air retail, entertainment and dining district like no other, you won't be short of things to do on the Linq Promenade. While the highlight is unarguably the High Roller Observation Wheel - a towering Ferris wheel for unparalleled views of the Vegas skyline - there's also loads of fun to be had on Fly LINQ, the first and only zipline on The Strip.
One thing's for sure: No matter when you go to Vegas, you're sure to have a wild time. So, get booking!

Read more about our top US Cities to visit:
Our Top US Cities: Part 2 - Chicago
Our Top US Cities: Part 3 - Boston
Our Top US Cities: Part 4 - Nashville
Our Top US Cities: Part 5 - New Orleans
Our Top US Cities: Part 6 - Miami