best
The 11 Most Visited Theme Parks In Europe
Between Port Aventura World, Disneyland Paris, Efteling and everywhere else in between, we've covered the most popular theme parks in Europe. All that's left for you to do is decide which one you want to go to first!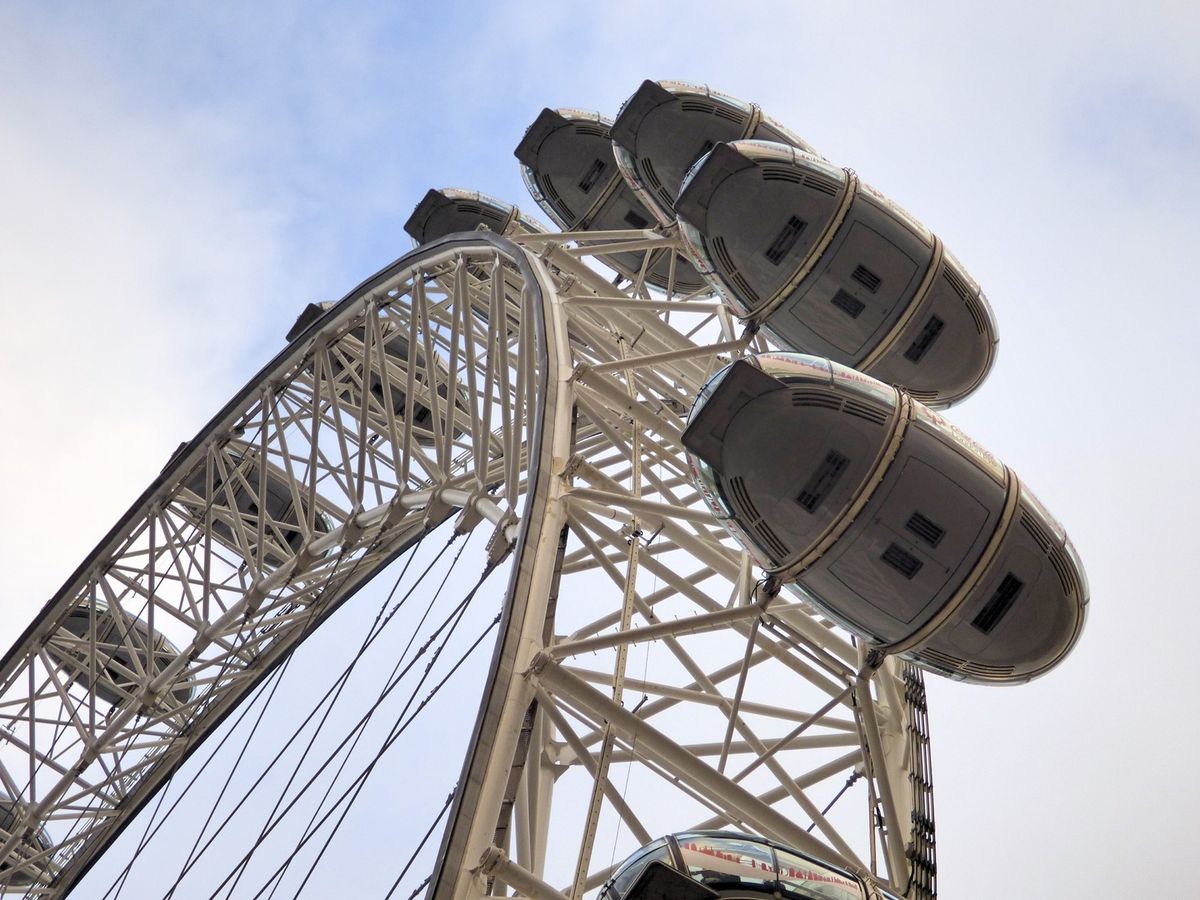 Image: pxhere
You've probably done theme parks in Orlando more times than you can count, meaning if you were thinking it's time for something a bit different, you might want to take a peek at the Europe map. Boasting more options than you'll know what to do with, the world - and its theme parks - are your oyster. So, buckle up and get ready for the ride of your life!
Disneyland Paris, France
Since opening in 1992, this theme park knows the meaning of tried and tested to keep visitors coming back for more (a cool 12 million a year - making it, by far, the most popular theme park in Europe!).
Five themed lands filled with much-loved attractions (the rides are noticeably bigger than some of its other Disney theme parks around the world), shows, street parades and a jaw-dropping fireworks display over Sleeping Beauty's castle continue to work their magic time and time again. But if it sounds somewhat formulaic, think again. Indeed, as well as its famed classics, such as It's A Small World, Big Thunder Mountain and Pirates of the Caribbean, it also keeps things fresh with new additions and seasonal events. What's more, an announcement was made just last month that a whopping $2.5 BILLION investment is to be plowed into expanding Disneyland Paris - along with the neighboring Walt Disney Studios Park right next door - totaling three new theme parks based on Marvel superheroes, Frozen and Star Wars as part of the wider complex.
Offering unlimited fairytale entertainment for all park goers, young and old, it's easy to see why this keeps topping the list of the most visited theme parks in Europe. And with the planned expansion, it's only going to get better. We can't wait!
Book your Disneyland Paris express shuttle here
Want to book Disney a little closer to home? Get your Disneyland tickets here
Read more: Which Walt Disney Park Is The Best?
2. Tivoli Gardens, Denmark
What's even better than Disneyland Paris? The place that inspired it, and with this famously serving as the inspiration for the most popular theme park in Europe for Walt Disney, this is certainly one you're not going to want to miss.
At a sprightly 178 years young, Tivoli Gardens - the second oldest in the world! - remains one of the most visited theme parks in Europe (all the more impressive given it only opens seasonally!), continually delighting all who step foot in it. Beautifully designed and architecturally sound, it combines thrilling rides with the more nostalgic, including one of the world's oldest - the wooden roller coaster, Rutschebanen, brake operator included, as well as a classic carousel and Ferris Wheel. It's also well-known and well-loved for its concerts and theatrical performances, leaving something for all the family.
Prepare to be charmed on this authentic, old-fashioned and magical day out.
3. Europa-Park, Germany
Disneyland Paris aside, this is the most popular theme park in Europe, and you'll soon see why. A thrilling range of roller coasters and other attractions spread across 18 European nations is the order of the day here, and it continues to draw in monumental crowds, with a possible capacity of 50,000 and breaking a record 5.75 million visitors in 2019.
As well as a cinema, virtual reality experiences, shows and a Bavarian-style beer hall, the theme park seriously upped its game in 2019 with the €180 million Rulantica water park, followed by a multi-million euro rebuild of the Pirates of Batavia ride in 2020. A brand new ride - Voltron Coaster - is set to open in 2023.
4. Efteling, The Netherlands
Since introducing a 365-day operating calendar in 2010, the unique, fantasy-themed Efteling has seriously reaped the benefits in terms of bringing in the numbers from far and wide (more than five million each year!).
Today, Efteling - one of the oldest theme parks in the world, having first opened in 1952 - continues to up its game, adding some strong new attractions over the years that include the double family rollercoaster, Max & Moritz and the 4D Fabula from Aardman Animations experience - both in 2020, as well as the Nest! Play Forest in 2021. In case it's not already obvious, Efteling caters to all ages - from the adrenaline-pumping rides on offer to the well-crafted fairytale worlds created through the kings, queens, dragons, trolls and mischievous imps that will happily share the experience with you.
Yet it's the richness of storytelling on offer here in Efteling that really sets it apart from the rest, and visitors love watching the impressive shows and strolling through the Sprokjesbos (Fairytale Forest) no matter when they come. A mention must also be made of Aquanura - Europe's biggest water show - the perfect end to a fairytale day.
A truly enchanting experience for all the family.
Get your Efteling tickets here
5. PortAventura, Spain
If you're looking for world-class rides, backdropped by an almost always sunny sky over a glistening sea, you need look no further than PortAventura World. This - in conjunction with the Caribe Water Park and the 2017 addition of Ferrari Land - keeps it at the top of things to do in Spain.
Popular features include the Shambhala hypercoaster (a full-circuit coaster which is over 61m!) and the Hurakan Condor (a drop tower that plunges the brave 100m at over 70mph!), as well as the exhilarating water rides. It's also very much the place to go if you've ever felt that the world could do with an award-winning dark Sesame Street ride …! (Yes. Seriously.). In fact, PortAventura World seems to be on par with some of the US-based SeaWorld theme parks, which also heavily favor Sesame Street. You can read more about that here!
Another bonus is that it offers over 2,000 rooms on-site, spread across a number of hotels, meaning you can really plan to spend proper time in each of the three parks. Unsurprisingly, it remains the most visited theme park in Spain.
6. Gardaland, Italy
Boasting 32 rides, several themed areas, including Peppa Pig Land and Kung Fu Panda Academy, a SeaLife aquarium and Europe's first Legoland Water Park, Italy's most popular theme park offers 64 acres of family fun and thrill-seeking adventure on the shores of Lake Garda.
Big attractions include the 40m vertical drop tower that is Space Vertigo and - new this year - Jumanji The Adventure, a dark ride based on the movie.
7. Legoland
Windsor, UK. Topping the list is the UK's former Windsor Safari Park, which hasn't looked back since it relaunched as Legoland back in 1996. Everything you'd expect from a top-tier Legoland is here - from the Lego City Driving School to Ninjago The Ride - and everything else in between, but be prepared for long queues! The Duplo Dino Coaster, added in 2020, gives little ones a first roller coaster experience, while the Legoland Hotel has been used as the blueprint at Legoland resorts around the world.
Billund, Denmark. The world's first Legoland is still going strong after more than 50 years, but it's certainly come a long way since it began as a little train ride around a model Lego village named Miniland, which is today a key feature of all Legoland theme parks around the world. Some unique features include the Wild West Legoredo Town, Polar Town and real penguins in Penguin Bay, as well as Europe's first Lego Movie World, which was added to the park in 2021. In short, the ability of a town with a population of 6,643 to pull in just under two million a year should really tell you all you need to know.
Deutschland, Germany. Legoland Deutschland has positioned itself as the accommodation blueprint for many of its sister parks around the world, such as the Lego Castle Hotel and Pirate Island Hotel, as well as some unique offerings like the Lego gallery of football stars!
Looking for something closer to home? Get your Legoland Ridge Hill tickets here
8. Parc Astérix, France
As well as meeting Astérix and Obelix, you can also immerse yourself in the ancient lands of Greece and Egypt and get lost among the Romans and Vikings.
This theme park - known for its large variety of rides - seems to get better with age, drawing more visitors year on year. Undoubtedly, this is down to continual additions and improvements, such as the reinstated Christmas season since 2019 and roller coaster Toutatis, set to open in 2023. You can even choose to stay in one of the themed hotels nearby - each as creative as the park itself.
9. Puy du Fou, France
You simply cannot come to France and not visit this award-winning theme park, second only to Disneyland Paris in the country. That's because this is less about the rides and more about the 26 shows, which portray unbelievable performances of classic moments from French history using both human and animal performers, as well as incredible moving sets and unparalleled special effects. The stage is said to be able to accommodate over 1,000 actors, several horses and hundreds of fireworks, so pretty impressive all round!
It is so popular that similar theme parks were set up in both England and Efteling, while China is on course to open its own this year, too.
10. Alton Towers, UK
The UK's most popular theme park continues to impress with some seriously big rides, such as Nemesis, Rita, Oblivion and The Smiler (the world's first 14-loop roller coaster!), as well as popular draws for younger visitors, such as CBeebies Land, which is based on a popular kids' TV channel in the UK and the Gangsta Granny ride, featuring stories by bestseller David Walliams. There are more than 40 rides across the park, as well as an indoor water park and themed hotels.
Get your Alton Towers tickets here
11. Futuroscope, France
Calling itself "the intelligent theme park," according to its website, the attractions here are mostly movie and media-based - but all original - with an emphasis on the future (shocker, we know!). Expect things like an IMAX astronaut mission which will have you flying to Mars on a rotating roller coaster and taking a dance lesson with robots! Endless futuristic fun!

Between Port Aventura World, Disneyland Paris, Efteling and everywhere else in between, we've covered the most popular theme parks in Europe. All that's left for you to do is decide which one you want to go to first!

Read more:
The 30 Best Hotels Near Disneyland Anaheim