jazz
Jazz Near Me! The 11 Most Soulful Places In The World
Ya like jazz? Check out the best jazz clubs around the world!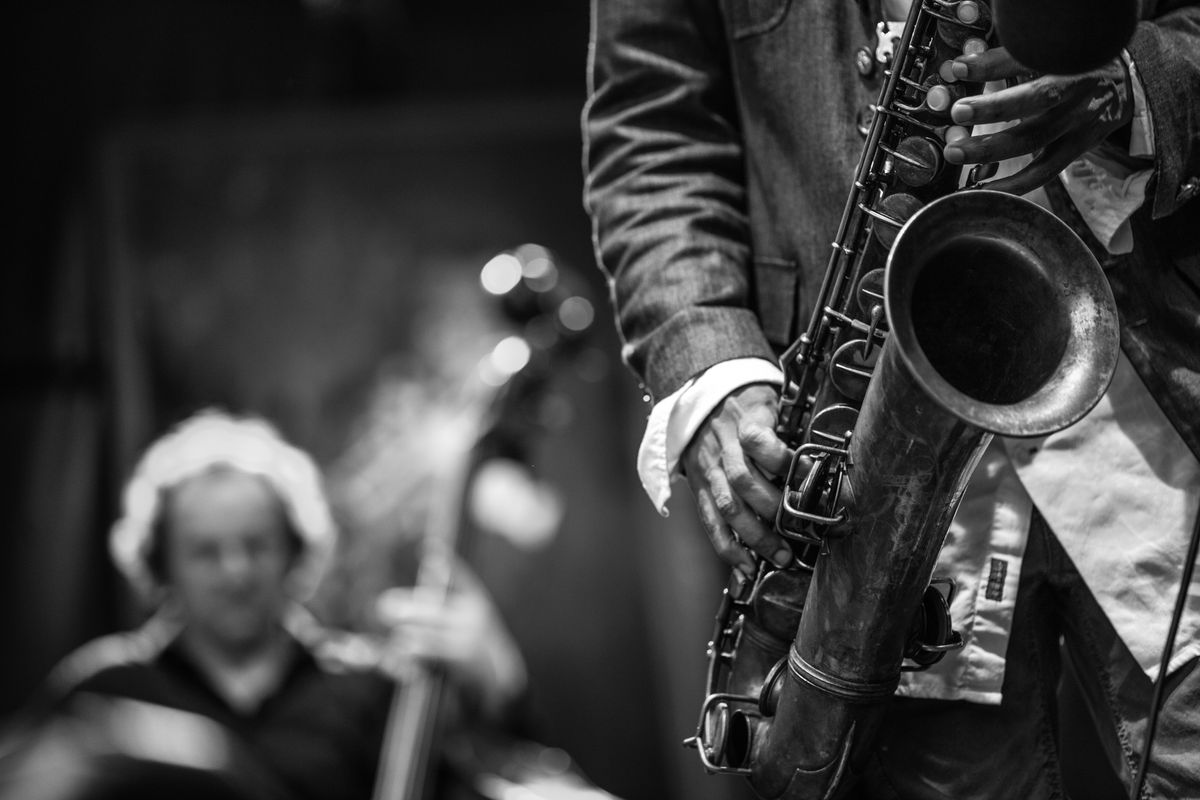 Image: Jimmy Baikovicius from Montevideo, Uruguay, Wikimedia
If you're feeling a little blue and could do with some medicine for the soul, we reckon a trip filled with jazz clubs is just what the doctor ordered. So, sit back and soak up some of the smoothest places the world has to offer:
New Orleans
More than just the birthplace of jazz music, New Orleans is where it also spent its most formative years, and it continues to offer one of the richest experiences in the world. From the French Quarter (where you can also enjoy a delicious food tour!) to Treme, there's an experience with your name on - from large music venues to smaller clubs. Spring is the best time to come due to Jazzfest - an annual week-long festival that draws in some of the biggest names in the industry. The top spot for any jazz fan.
Book a New Orleans vampire tour while you're here, too!
2. Amsterdam
If you can't get to New Orleans and Europe is a little closer to home, head to Amsterdam instead, where you can experience a tribute to The Big Easy in the form of Bourbon Street Music Club. The city hosts weekly concerts as well as serving as a stop on the North Sea Jazz Festival, which brings famous musicians to its shores.
3. Montreal
It's only fitting that a music scene that dates back to the Prohibition 20's - being one of the only places you could legally buy alcohol - hosts the largest, most famous international jazz festival in the world, featuring hundreds of great jazz musicians over a 10-day summer event.
The city has maintained its status as an epicenter for the blues for over a century.
Book a three-course brunch cruise
4. Switzerland
Switzerland is also home to an impressive Jazz festival - the second biggest in the world after Montreal - called the Montreux Jazz Festival, that comes to life each summer. The two-week bonanza always features some free events, too.
Book a chocolate and cheese tour
5. Jakarta
If Montreal and Switzerland hold the titles of the largest jazz festivals in the northern hemisphere, Jakarta, Indonesia, gets the accolade for the southern hemisphere. The Java Jazz Festival features more than 1400 artists across 150+- shows, attracting almost 50,000 people each year.
6. Havana
For some of the most unique blues you'll ever hear, head to Cuba for a Latin-inspired take. A heady mix of trumpets and Spanish guitars will serve as the soundtrack as you make your way down the cobbled streets, while the vibrant jazz venues will entertain you all night long.
7. Paris
Like Havana, Paris also embraces a unique spin on the genre, offering both modern and avant-garde interpretations, and the city thrives with different bars and clubs headlined by some of the biggest names in the industry. Rue Des Lombards is a popular strip for live music and delicious cocktails!
Enjoy a gourmet lunch at Bustronome Paris
8. New York City
New York has always played a big part in the music scene. Indeed, Harlem is where jazz legend Billie Holiday started out herself! Today, the city boasts countless legendary clubs, such as the Blue Note in Greenwich Village (which you can also combine with a food tour!), the Village Vanguard in West Village and Birdland in Hell's Kitchen (where we highly recommend this tantalizing dessert tour!).
Unsurprisingly, the city also hosts a number of festivals, notably Winter Jazzfest.
Get your New York explorer pass here
9. Cape Town
Along with yet another huge international jazz festival - held every March - Cape Town is also home to several leading restaurants and clubs.
Book a sunset champagne cruise
10. Copenhagen
If the idea of 1300 concerts spread across 120 venues (many of which are free!) gets your juices flowing, you'll want to head to the Copenhagen Jazz Festival this summer, featuring both world-renowned names and up-and-coming acts. During the rest of the year, you can count on numerous clubs across the city to keep the live jazz music playing.
Book a Copenhagen walking tour
11. Kansas City
Finally, when it comes to the blues, there's no place like Kansas (yes, we know it's not that Kansas, but it's close enough!). With more than 40 nightclubs regularly featuring jazz performers, as well as a museum dedicated to the genre, stick those ruby red dancing shoes on and get lost in the music and dancing.
Ya like jazz? You betcha! Because - let's face it - life would B-flat without it (ba-dum-tsss)!

Sharks Near Me! The 18 Best Travel Destinations
Donuts Near Me! The 28 Best Places To Go
Holistic Therapy Near Me! (Or Not So Near Me)
The Best City Parks Near Me! (& Not So Near Me)
Pie Near Me! The Best The World Has To Offer
Candy Near Me! The 8 Sweetest Places To Go In The World
The World's Best Hikes Near Me (And Not So Near Me)
Best Coffee Near Me! 12 Global Experiences For The Caffeine Lover