city
The Best City Parks Near Me (& Not So Near Me!)
The world's best city parks are waiting to welcome you back. Here are our top picks --->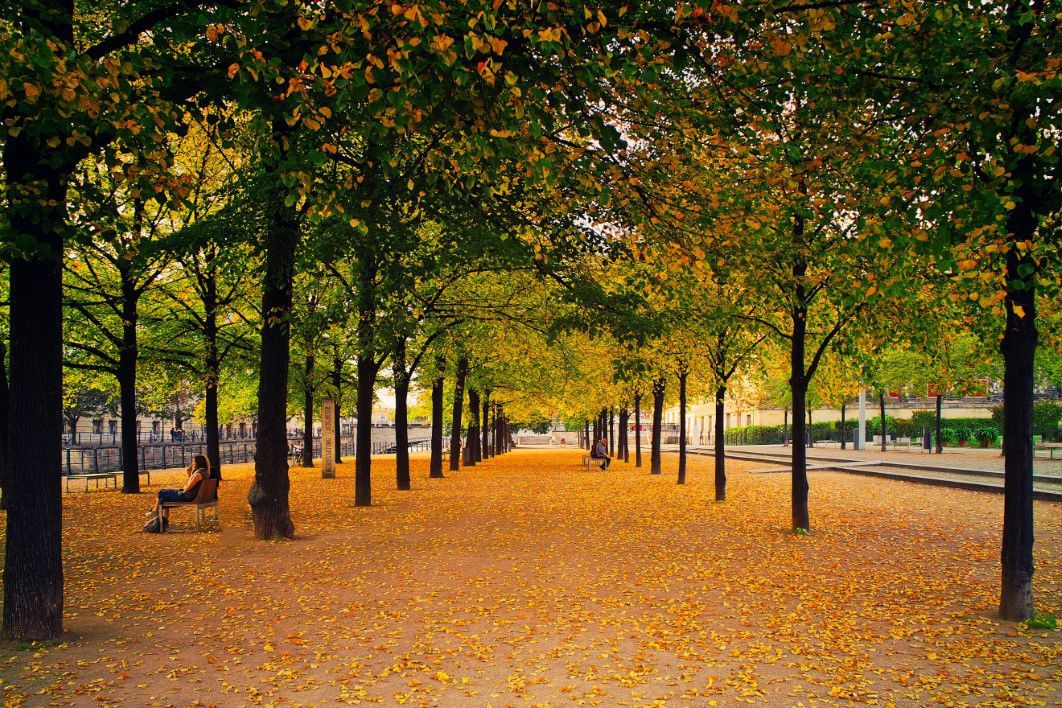 Image: Johannes Plenio, Negative Space
Spring has sprung, and the world's best city parks are waiting to welcome you back. Here are our top picks:
United States
• Central Park, New York. You'll definitely want to be a part of this - America's first-ever public park and home to well over 40 million visitors each year! One of the world's most iconic, well-loved  - and, arguably, most famous city park in the world -  lies in New York City and offers an incredible outdoors expanse in an otherwise concrete jungle. Take a walk through the six-acre Conservatory Garden, check out the Strawberry Fields, admire the fountains, strike a pose on Bow Bridge, say hi to the zoo animals, ride on the carousel, boat on the lake, skate on the ice rink and watch a performance in the open-air theater! Whether you walk, rollerblade or cycle through the crown jewel of city parks, you're sure to do so with a massive spring in your step. Take it all in on a horse and carriage ride
• Golden Gate Park, San Francisco. There's a lot to love about this California dream - bigger than Central Park - such as the oldest Victorian greenhouse in the Western Hemisphere, a five-acre tea garden, an array of museums and an open-air plaza hosting free Sunday concerts since the 1800s. Explore the enchanting botanical gardens, marvel at more than a million (!) trees, rent a paddleboat on some 33 acres of lake and enjoy a picnic in one of the many designated areas. The perfect daytime prelude to a dinner cruise!
• Lincoln Park, Chicago. With a free zoo, colossal conservatory, butterfly house and seven beaches, discover what makes this so well-loved. Go skydiving here!
2. Park Güell, Barcelona
You can't escape Gaudí's signature style in one of the planet's most surreal and whimsical urban landscapes that infuses creativity into nature. It's little wonder that this charming, jewel-toned, mosaic-filled masterpiece is a UNESCO World Heritage Site, and both young and old will delight in its fairytale structures, such as the giant lizard fountain.
Vitally, this city park not only offers stunning photo-ops from inside but spectacular views of Barcelona from the terraced area at the top, too. Park Güell remains one of the city's top attractions, welcoming more than 9 million visitors each year!
3. Australia
Centennial Park, Sydney. The affectionately termed 'People's Park' delights with palm-lined paths, ornamental water features, playgrounds, sports fields, cycling tracks, horse riding facilities, a cinema and picnic areas with free-to-use electric BBQs. You can also rent bikes or rollerblades for the duration of your time here. Get a Sydney attractions combo pass and save up to 50% on regular prices
King's Park, Perth. Home to a Botanic Garden with 3,000 species of unique flora, it's little wonder that this remains Western Australia's biggest attraction. Providing sensational views of the city's skyline and rivers, you can while away the day here on Bushland trails and guided tours of its rich history.
4. Stanley Park, Vancouver
This wonderland of 1,000 acres bursts with half a million trees, pristine beaches, flower gardens, totem poles and the famed Vancouver Aquarium - home to over 50,000 animals such as whales, dolphins and sharks. Walk or hike the five-mile perimeter (Seawall trail), ride on the Stanley Park Miniature Train, play a spot of golf, splash around in the water area, play in one of four playgrounds and enjoy a spot of summer outdoor theater - phew! Join the 8 million +- visitors that come here each year.
5. Lumpini Park, Bangkok
Backdropped by glittering skyscrapers and dotted with statues, this idyllic green space features an ancient Chinese-style clock tower, impeccable lawns and an artificial lake that you can rent a paddleboat on. Other features include a bamboo garden, a swimming pool, an outdoor gym and giant (but harmless) lizards that roam freely! (Yes, really!) Named after Buddha's birthplace (which you can read more about here!), it's only fitting that it provides an unrivaled sense of peace and tranquility. Get your Bangkok all-inclusive pass here
6. Hong Kong Park, Hong Kong
A calming oasis nestled between the city's towering skyscrapers on one side and mountains on the other, this small-yet-intricate urban wonder is bursting with trees, flowers, waterfalls, fountains, ponds and an artificial lake - filled with a massive colony of turtles - as well as some of the oldest British buildings in the country, one of the biggest greenhouses in Southeast Asia and a tropical rainforest aviary with more than 150 different species!
This - plus an incredible playground spread over six platforms at different levels - definitely makes this city park one for the bucket list. Book your Hong Kong airport transfer van
7. Ibirapuera Park, São Paulo
In the heart of Brazil lies the city's very own Central Park, bursting with trails, bike paths, a roller-skating rink, playgrounds and various bodies of water in the form of fountains, lagoons and a lake. Boasting a vast expanse of green space, it features several impressive buildings, such as the city's most prominent museums, art galleries and a concert hall.
Visitors can also enjoy live music shows for free on the weekends in some of the many performance spaces. One of our fave features is the outdoor library that allows you to borrow books and magazines to read while here - how awesome is that? It won't take long to discover why this is now the city's most famous attraction.
8. London
Regent's Park. What once served as Henry VIII's hunting ground is now a series of lakes, flower gardens and the city's most famous zoo, bordered by palatial villas. A particular highlight is the boating lake on which you can hire a pedal boat and lazily float down it - weather dependent, of course! Other well-loved features include the café, open-air theater and museums.
Hyde Park. As well as the peaceful lakes, rose garden and tree-lined walkways that you might expect, Hyde Park is also home to world-class memorials, such as the Diana Memorial Fountain, and national events, like the Speaker's Corner, featuring political debates each Sunday. Swimming, boating, horse riding, walking and cycling are all on offer here, as well as two lakeside restaurants.
Book a Downton Abbey London tour
9. Phoenix Park, Dublin
The accolade of being Europe's biggest park doesn't go to either of the above city parks, believe it or not, but this Irish idyll, featuring a zoo, horseback riding, sports fields and model-airplane air space! A Segway tour is the perfect way to get intimate with this scenic landscape, boasting 22 acres of plants and flowers. Discover Dublin's corners on this tour
10. Jardin du Luxembourg, Paris
These iconic grandiose gardens feature exquisitely manicured lawns, stunning flower beds, more than 100 statues and sculptures, fountains, tennis courts and various child-friendly activities, such as a pond with sailing model boats, a playground, vintage carousel and puppet show theater. You'll soon see why this beautiful place - overflowing with French romance - has featured in so many books and movies. Book your hop on hop off Paris bus tour
11. Djurgarden, Stockholm
Roughly translated as "animal garden" due to its status as a zoological garden, this monarchy-owned island is home to hiking and biking trails, gardens, palaces, an amusement park and over 20 iconic museums. Book a Stockholm ferry tour
12. Stadtpark, Vienna
Vienna's oldest park - nestled in the heart of the city - is famed for its concert hall and views of the Wien River.
13. National Gardens, Athens
More than 7,000 trees and over 500 different plant species surround the park's six lakes, resulting in an abundance of lush greenery. It's the perfect refuge from the hustle and bustle of an always-busy city. Book a Taste of Athens tour here
14. Vondelpark, Amsterdam
Amsterdam's biggest park underwent 30 years of renovations from what was once a swamp to a now breathtaking oasis in the heart of the city. Situated right near the Museum Quarter, it offers rolling lawns, several outdoor cafés and an open-air theater that offers free concerts. Book your hop on hop off Amsterdam bus & boat tour
15. Tokyo
Yoyogi Park. If you like your nature with a healthy dose of color, you won't be disappointed here, what with the pink blossoming cherry trees in spring and orangey-golden trees in fall, backdropped by an always-green space. Brimming with gardens, ponds, cycling trails, it's a slice of tranquility in an otherwise bustling city.
Imperial Gardens. Get ready for a zen-like experience within the grounds of the royal palace. A subtle-yet-elegant beauty arises in the seasonal changes of the flowers, resulting in some of the most exquisite views of nature.
16. Mount Faber Park, Singapore
The acres of lush rainforest covering this make it one of the most unique landscapes found in a city, and we're here for it! Offering panoramic views, a cable car ride and endless guided tours to learn about the mountain heritage, it's easy to see why it's one of Singapore's most well-loved attractions. Another perfect prelude to a luxurious sunset cruise
17. Mount Royal, Montreal
Designed by the same guy who created Central Park, you better believe this year-round wooded landscape, offering some of the finest panoramic views of Montreal, is worthy of your bucket list!
18. The English Garden, Munich
Featuring trails, sports fields and a Japanese teahouse, Munich's biggest public park also offers the second biggest beer garden in the city! Book a hop on hop off Munich sightseeing tour
20. Chapultepec, Mexico City
The biggest city park in Mexico is home to an amusement park, zoo, nine museums and acres of lush greenery, lakes, fountains, and monuments. Book a Mexico City boat ride
21. Keukenhof, Lisse
There's no better place to see the tulips that the Netherlands is famed for than one of the world's most extensive flower gardens, affectionately known as 'The Garden of Europe.' More than seven million flowers bloom here each spring, causing an explosive riot of color and fragrant scents. Other family-friendly highlights include a playground, maze and treasure hunt.
22. Boboli, Florence
Ancient oak trees, fountains, caves and statues make up this enchanting open-air museum, said to have inspired countless royal green spaces across Europe. Get your skip-the-line ticket here
23. Chugach State Park, Alaska
At almost ten times the size of Table Mountain National Park, you've got to come here just to be able to say you've been to the world's largest city park!
Ready for some parks and recreation? Which one will you visit first?


Read more 'Near Me' Guides:
Sharks Near Me! The 18 Best Travel Destinations
Donuts Near Me! The 28 Best Places To Go
Jazz Near Me! The 11 Most Soulful Places In The World
Holistic Therapy Near Me! (Or Not So Near Me)
Pie Near Me! The Best The World Has To Offer
Candy Near Me! The 8 Sweetest Places To Go In The World
The World's Best Hikes Near Me (And Not So Near Me)
Best Coffee Near Me! 12 Global Experiences For The Caffeine Lover
Alcohol Near Me! The Top Drinking Experiences Worldwide
READ NEXT