chicago
Our Top US Cities: Part 2 - Chicago
How could we not include a place in our top US cities series that's been voted the best of the largest cities in the US for five consecutive years? Here's why: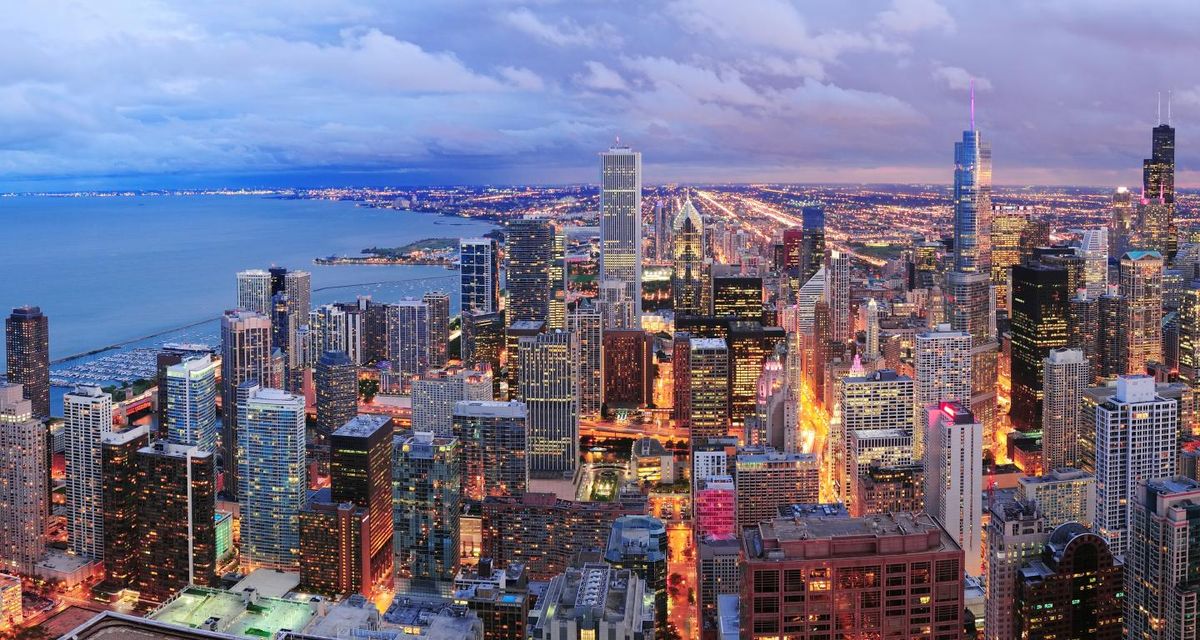 Image: Humbledumpty, Wikimedia
Yes, we've written about Chicago before, but how could we not include a place that's been voted the best of the largest cities in the US for five consecutive years in our top US cities series? Here's why:
Parks
Chicago boasts almost 9000 acres of green space (one of the largest cities in the US, remember?), meaning there's a park for every occasion. Here are just some of the standout ones:
Millennium Park. As if we could start anywhere else! Many top attractions live within the 'front lawn' of Chicago, such as the spectacular 110-ton Cloud Gate (also known as 'The Bean'), that reflects its surroundings in its mirror-like surface, Crown Fountain (a one-of-a-kind, 50-foot, interactive glass block that projects the images of locals) and the Jay Pritzker Pavilion - an outdoor concert venue freely accessible to the public all year. Other notable mentions include the Boeing Galleries, Lurie Gardens and a winter-ice-rink-cum-open-air-summer-restaurant.

Grant Park. To get a sense of just how monumental the size of this space is, you should know that it encompasses the Millennium Park. (Yeah. We know.). You'd come here for the water show at the Art Deco-inspired Buckingham Fountain - built in 1927 and still one of the largest in the world - spraying 15,000 gallons of water from 8 am to 11 pm each day. At night, it's accompanied by lights, too, making for the most incredible display. The park is also home to Museum Campus - including The Field Museum of Natural History, the Adler Planetarium and the Art Institute of Chicago - more of which we'll come to later.

Jackson Park. Perhaps best known for hosting the World's Columbian Exposition in 1893, it's filled with gorgeous green spaces and stunning sculptures.

Burnham Park. Named as one of the best summer spots in Chicago, a highlight is Promontory Point - a man-made peninsula jutting into Lake Michigan.

Humboldt Park.  This park is another excellent summer spot filled with wide green spaces, lagoons, and a boathouse.

Maggie Daley Park. Filled with leafy green spaces, picnic areas and six different play areas - as well as mini-golf and climbing walls - this is one of the most family-friendly parks in the city. Read more: Chicago For Kids

Lincoln Park. Saving the biggest for last, if you can believe it! This six-mile stretch of green spread along Lake Michigan houses a range of attractions, such as iFLY indoor skydiving, a conservatory, zoo and a couple of museums, as well as North Avenue Beach - widely considered to be the city's best.
Beginning to see how Chicago is one of the largest US cities? We're only just getting started!
2. Navy Pier
One of Chicago's most popular attractions has come a long way since it first opened in 1916 as a shipping facility and amusement area. Its kilometer-long stretch comprises parks, gardens, shops, restaurants, bars, museums, exhibitions, public plazas, concert venues and theaters (phew!). Still, its main characters are indisputably the 200-foot Ferris wheel and vintage carousel.
Book a boat tour from Navy Pier
3. Museums
Art Institute of Chicago. A 400,000 square feet world-famous museum with a diverse collection of over 300,000 artworks spanning centuries. Pieces include paintings (Monet, Renoir, Rembrandt, Picasso et al.), sculptures, Japanese prints, stained glass and textiles, among many others. Founded in 1879, it is one of the oldest museums in America (and largest!), meaning it's not one to be missed.

Adler Planetarium. A science facility oozing vintage charm invites you to travel through the universe via a digital theater projection.

Field Museum of Natural History. Journey back through time to meet a permanent collection of around 20 MILLION specimens and artifacts, including Sue - the world's biggest, most complete T-Rex skeleton and Máximo, the largest dinosaur to have ever lived (both much-loved tourist favorites!). A treasure trove of discovery awaits.

Historic Pullman Foundation Visitors Center. Filled with crucial snapshots from US labor history, this was built in the 1880s by businessman George Pullman as a company town to house his employees.
4. 360 Chicago
A large, glass-walled observation deck like no other, offering spectacular panoramas over the skyline of one the largest cities in the US and beyond (on a clear day, you'll be able to see Illinois, Indiana, Wisconsin and Michigan.). If you're a bit of an adrenaline fiend, you'll love its newest feature - TILT - which does what it says on the can, tipping you at an angle from more than 1,000 feet above the ground. (Gulp.).
5. The 606
A nearly 3-mile stretch of an abandoned elevated rail line, filled with numerous parks and incredible art.
6. Magnificent Mile
The Magnificent Mile is a section of what is arguably one of the most upscale boulevards in the whole country, Michigan Avenue, filled with galleries, theaters, boutiques, trendy eateries, luxury stores and opulent hotels.  
7. Wrigley Field
Home to the Chicago Cubs, Wrigley Field (yes, named after the chewing gum dude) is America's second-oldest Major League baseball park and has witnessed some legendary moments in sporting history. Chew on that!
8. Pizza
Because you can't come to Chicago and not try some of its iconic, deep-pan pizza! And - being one of the largest cities in the US - just imagine how many options there are! Probably enough to make this one of the top US cities to visit all on its own, if we're being honest.
9. Lakefront Trail
When it comes to sightseeing in Chicago, this popular and picturesque 18-mile stretch lined with parks, gardens, bridges, restaurants, bars and some of the city's top attractions has to be top of your list. Rest assured, you'll be surrounded by the most jaw-dropping views no matter where you are on the trail.


Come and see for yourself why one of the largest cities in the US is so well-loved! You know you want to …!
Read more about our top US Cities here:

Our Top US Cities: Part 1 - Las Vegas
Our Top US Cities: Part 3 - Boston
Our Top US Cities: Part 4 - Nashville
Our Top US Cities: Part 5 - New Orleans
Our Top US Cities: Part 6 - Miami