america
Our Top US Cities: Part 3 - Boston
With a rich history, diverse culture and arts legacy, find out why America's city of firsts is one of the top US cities to visit: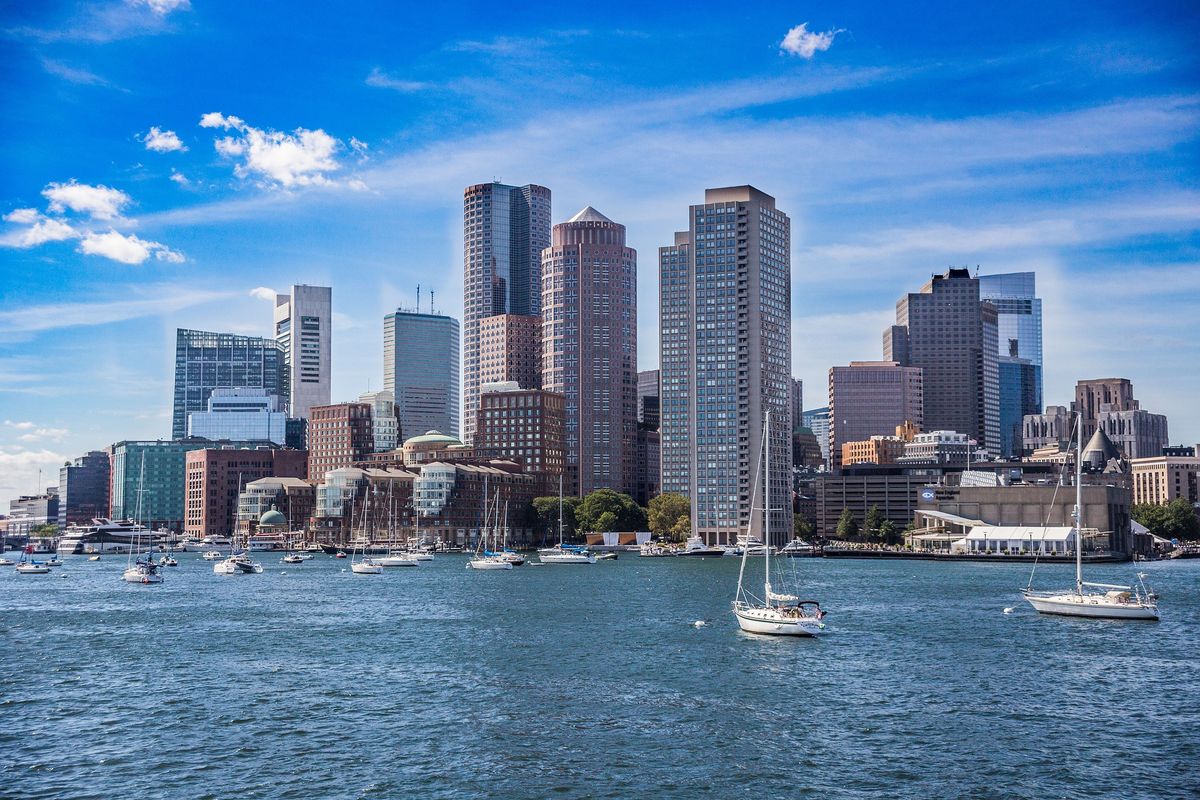 With a rich history, diverse culture and arts legacy, there's something for everyone in America's city of firsts. Find out what makes this one of our top US cities to visit:
1. The Freedom Trail
Massachusetts' capital is bursting with historic sites and landmarks, and you can tick 16 off of your list in one fell swoop by following the 4km 'red brick' road and footprints on America's first historical walking tour dedicated to the country's fights for liberty. Expect to pass famous burial grounds, museums and churches, among many other points of interest.
2. Fenway Park
'America's Most Beloved Ballpark' - home of the Boston Red Sox since 1912 - is the oldest and one of the most iconic sports complexes in the country. If you're a sports buff, you don't need us to tell you that this is a must-see attraction, but even if you're not, you're sure to find the vintage features still in operation - such as the hand-operated scoreboard - fascinating. Games usually sell out quickly, owing to its being one of the smallest stadiums in the country, but you might get lucky on the day at the box office.
3. Quincy Market
Heralded as much for its grand architectural style as it is for its food, this ornate granite-constructed market has been a Boston staple since 1826! Brimming with 18 restaurants and 35 eaterie stalls, you won't go hungry here!
4. Back Bay
As well as being home to Boston Public Library, the first publicly funded lending library in the country, this upscale, picturesque and atmospheric terracotta district is also lined with trees, Victorian homes, chic restaurants, fashionable boutiques, art galleries and cafés, not to mention the Boston Public Garden, which deserves its own dedicated section. You'll soon see why!
5. Boston Common and Public Garden
It's no small thing to carry the name of America's oldest park, but historic Boston - one of the top US cities - has managed to do it again! Located in the heart of the city, this peaceful and picturesque park - established in 1837 - is also the start of the Freedom Trail, which makes sense when you see the various Victorian-style monuments on display here, such as the George Washington statue, not to mention the fact that the British used the area as a camp at the start of the Revolutionary War.
A dramatic explosion of color is reflected in the surface of the Frog Pond come fall and spring, while winter brings with it the opportunity to rent skates, and summer invites both little ones (and their grown-ups!) to splash around in it! Of course, you cannot come here and not float along the lake in one of the famous Swan Boats - first launched in the 1870s - either.
Immaculately manicured with lush green landscape and punctuated with leafy trees, fascinating plants and beautiful flowers throughout, you're in for a treat, no matter when you come!
6. Rose Fitzgerald Kennedy Greenway
The second urban park on the list - and for good reason!
Unlike Boston Common, the Rose Fitzgerald Kennedy Greenway is one of the city's newest green spaces, linking several diverse neighborhoods together. Gardens, playgrounds, public art, a farmers market, a carousel and food trucks are all on offer here.
Read more: The Best City Parks Near Me (& Not So Near Me!)
7. Theater District
The beautifully-restored historic theaters that line this vibrant district boast a variety of state-of-the-art performances year-round, such as Broadway, ballet and comedy.
8. Boston National Historic Park
The USS Constitution is the oldest commissioned ship in the United States Navy and still sets sail every Fourth of July to commemorate America's independence! On any other day, you can go below deck yourself and learn about the ship's history as part of a free tour provided by U.S navy personnel. This park also includes the Bunker Hill Monument and a couple of museums.
9. Harvard Square
Impress any new acquaintances by telling them you've been to Harvard … even if it is only as part of a tour!  
Founded in 1636, it is the oldest institution of higher learning in the U.S. and is widely considered one of the best ones in the world, too! A free walking tour of the campus - led by a student - is on offer, where you'll learn all about its history before heading to Harvard Yard, filled with shops, bookstores and endless places to buy ice cream! You can also visit the Harvard Art Museums, including three different yet equally impressive collections, as well as the Arnold Arboretum - a free-to-visit 'museum of trees' that boasts a spectrum of different colors from fall through spring but is equally beautiful covered in snow.
10. Cambridge
Yes, Cambridge is home to both Harvard and MIT - two prestigious higher education institutes - but there's much more to this suburb, too. Museums, other cultural attractions and lots of lovely neighborhoods are enveloped in some breathtaking architecture, while pockets of great bars and restaurants abound here as well.
11. North End
Boston's atmospheric Italian neighborhood was home to activist Paul Revere, and you can climb the tower of the exquisite Old North Church today to the spot where he lit lanterns to alert patriot leaders to the fact that British troops were headed their way! But there's so much more to this delightfully historic corner of Boston, courtesy of the lively Italian flair that imbues every corner and taunts every one of your senses with the shops fragrant with the tantalizing smells of cheeses, olives and freshly-roasted coffee. Bellissima!
12. Boston Tea Party Ships
Listen up as we spill the tea: In 1773, more than a year before the first American Revolution battle, furious civilians protesting a tax on imported goods threw the tea from British ships into the harbor. Today, two full-scale replicas of the original ships offer immersive tours of the event! Expect costumed guides, educational exhibits, super-engaging experiences, dramatic reenactments and all-encompassing fun. You'll even be given a chance to dump tea in the harbor yourself! All visitors, both young and old, will have an absolute blast on board this floating history museum!
13. Boston Harbor
Book a historical sightseeing cruise as you soak up the views of the Boston skyline. You may even spot a whale or two!
We also highly recommend the HarborWalk - a picturesque waterfront walkway dotted with art, parks and cafés.
14. New England Aquarium
Home to thousands of fish and other aquatic animals, including whales, penguins, stingrays, seals and sharks, this waterfront wonder showcases some of the best nature has to offer. Its main feature is a 200,000-gallon tank that replicates a Caribbean coral reef and the colorful tropical fish you'd come to expect from one, while it also offers a range  of educational programs and an IMAX Theater.
15. Black Market Nubia
The historic Roxbury neighborhood celebrates black entrepreneurs and businesses.
16. Beacon Hill
In the heart of Boston and widely thought of as the city's most beautiful neighborhood, elegant homes line its quaint, cobbled and leafy streets. Once home to author Louisa May Alcott (she of Little Women fame), it is a charming, highly sought-after, upscale area that is popular with both residents and visitors, yet it is not the full picture. Indeed, the other side of Beacon Hill is far more modest and has been home to immigrants and a sizable African American community since the early 19th century, and you can join a free guided tour of the Black Heritage Trail.

Ready to make history? We didn't call it one of the top US cities for nothing! Get your Boston city pass with unlimited access to over 40 attractions here

Read more about our other top US cities:
Our Top US Cities: Part 1 - Las Vegas
Our Top US Cities: Part 2 - Chicago
Our Top US Cities: Part 4 - Nashville
Our Top US Cities: Part 5 - New Orleans
Our Top US Cities: Part 6 - Miami